We have a picture displayed at our office that illustrates one of my beliefs: "The heartbeat of AI is still human."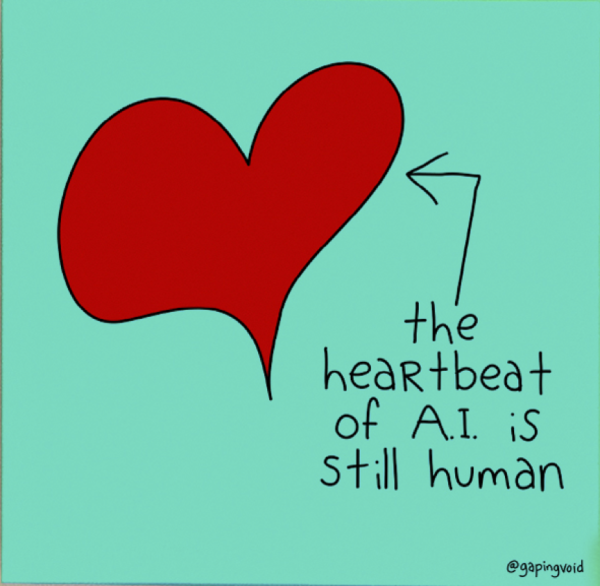 This isn't true just for AI – it's true for tech in general.
Despite the rapid progress in the power, speed, and use of AI (and other innovations and automation), human involvement remains crucial in its creation and implementation. 
It is a reminder that the development and application of those capabilities still rely heavily on people's creativity, ingenuity, and practicality.
Said a different way, substantially less of the fantastic innovations we see would be possible without the engineers, scientists, and developers ... who are now being laid off in droves [link to a post about this]. 
So, as the tech giants let go of talent, it's an excellent opportunity for smaller firms to capitalize.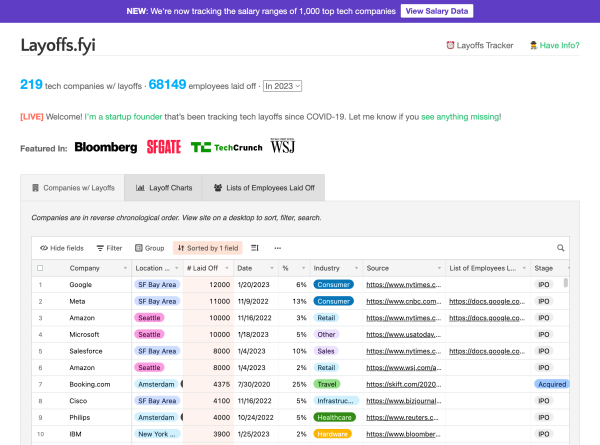 via
layoffs.fyi
This website provides an easy-to-use platform for tracking layoffs at tech companies, as well as access to a list of the individuals who were affected. To view the details of employees who were laid off from a specific company, navigate to the "List of Employees Laid Off" tab, select the company, and click the Google Doc link in the "Link" column. This will give you access to information such as the name, title, type of work, and LinkedIn profile of the affected employees.
Combine that with the
list of new AI tools
, and your business could radically change in the next six months. 
I recorded a quick video about this. It's my first "
YouTube Short
"
To summarize, these layoffs are a great opportunity ... but don't lose sight of the bigger picture. You have to be long-term greedy, not short-term greedy. Recognize what you want to create and find people (or technology) that can help you get there. 
Onwards!