Hedge Funds have seen a downtick since COVID-19. There are still 15,000 of them (amounting to $4.5 Trillion in assets under management).
Seventy percent of Hedge Funds are North American. 
Visualcapitalist put together a guide to the 20 biggest funds. It puts the consolidation of wealth into perspective.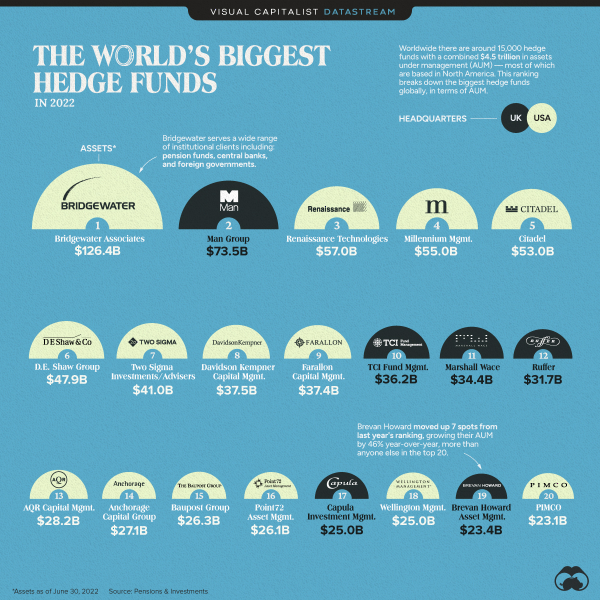 via visualcapitalist
Unsurprisingly, Bridgewater tops the list by a wide margin with nearly double the assets of their closest competitor. And, despite poor performance by many funds, the overall state of the market means that many funds still saw growth. 
The expansion of hedge funds may not always align with general market trends – and is not necessarily a reflection of the overall economic situation. However, studying and evaluating their growth and results can still be beneficial.