In a prior post, we looked at the Global GDP in 2021. Now, let's look at US Revenue vs. Expenditures in 2021.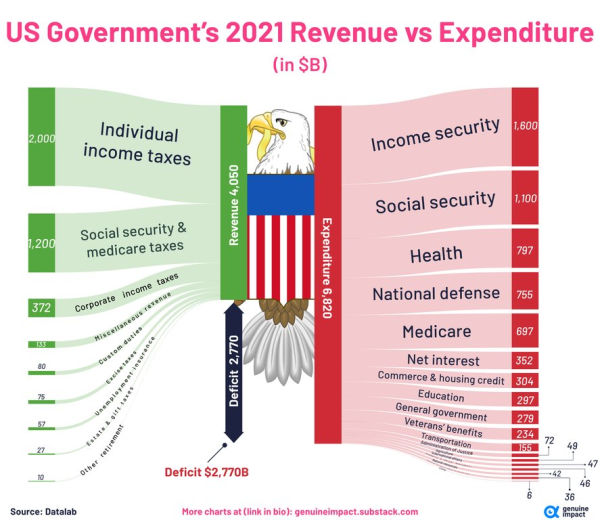 So, from the start, we can see a 2,770-billion-dollar deficit last year. The #1 expenditure was income security. For those who don't know, income security is an extremely broad spending category. It covers everything from tax credits and unemployment to housing assistance, foster care, and many other welfare programs. It's somewhat of a catch-all for services that help people get necessities. 
Surprisingly, the US pays more per person for healthcare than countries with nationalized healthcare. 
Looking at 2021 isn't the best indicator of America's spending history as a whole; there were a lot of one-time events - and a pandemic. Usually, the deficit isn't that staggering.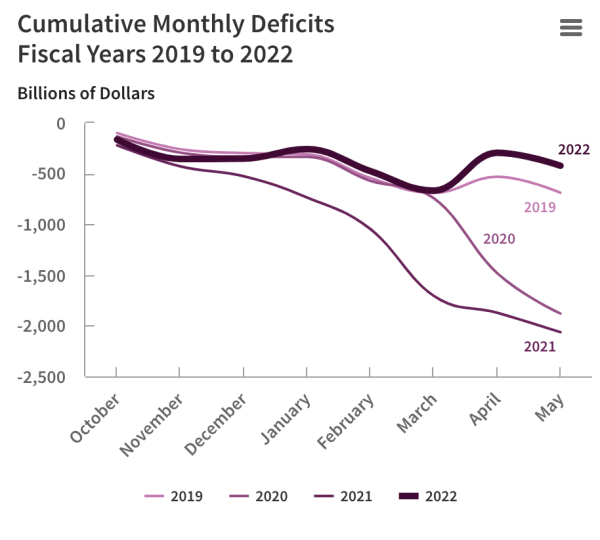 via Congressional Budget Office
While the deficit may grow out of control, debt is a powerful tool - not just a liability.  Nonetheless, given our current economic situation, inflation, and rising interest rates, the strategy that got us here might not be the best strategy to get us where we want to go.
What are your thoughts?