Here is a chart that looks at the top 100 companies from the perspective of the U.S. vs the rest of the world. 
Every year, PwC releases a list of the 100 biggest companies in the world by market cap. This year, Visual Capitalist put together a great visualization separating the companies into sector and country.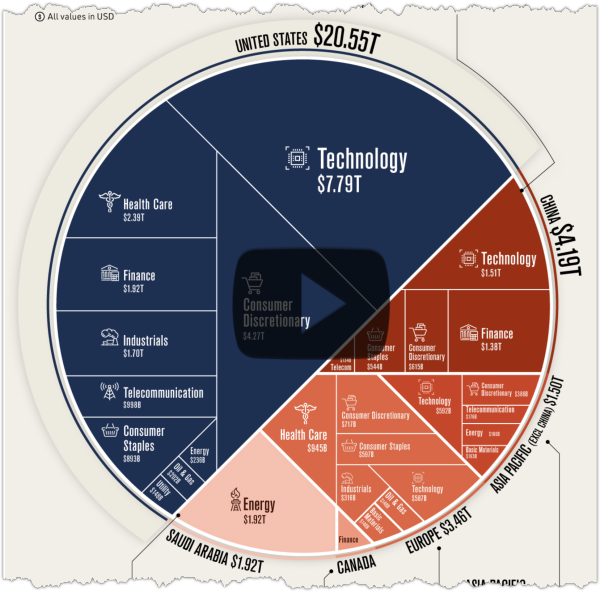 via visualcapitalist


The top 100 companies account for over $31.7 trillion in market cap. Unsurprisingly the U.S. takes the largest portion of the pie, but China continues to make headway. Though, the U.S. still accounts for 65% of the total market cap value of the top 100 companies. 
A lot of the staying power of the U.S. (and the fading of much of Europe) can be attributed to Tech and Retail giants like Apple and Walmart. 
I'll be interested to see how the numbers change as both Tech and Retail continue to grow as industries. Will other countries find a way to compete, or will the U.S. extend their lead?