Well done is better than well said - Benjamin Franklin
Turning thoughts into things is an important skill set to understand.
Visionaries tend to spend a lot of their time exploring the future. In and of itself, this is neither good nor bad.
If you generate a lot of ideas (but don't properly cultivate and structure them) those ideas can easily become a distraction to you and your team. 
When properly managed and pursued methodically and purposefully - those same ideas become the catalyst for massive progress. 
There are three main ways, I believe you can make thoughts into things:
Focus Your Energy - People often focus more on what they don't want, rather than on what they do want. By directing your energy and focus toward opportunities and possibilities, it becomes a lot more likely that you will recognize and take advantage of opportunities and possibilities when they appear or occur. 
Imagine Your Future - One of my favorite quotes is " the best way to predict the future is to create it." Abraham Lincoln originally said it, but I've thought or said it enough it feels like mine to me.  By deeply imagining the future you want to call into existence, and thinking about it with that end in mind, it becomes easier to imagine the intermediary goals or milestones needed to reach your desired goals.  The basic outline brings order to the chaos ... and the strategies and tactics needed come from the finer distinctions you make thinking about each part (or what is needed to reach the next milestone).
Make It Tangible - Name it!  Naming something is powerful. Whether it's a product in your business, a concept, or a goal. Making it tangible solidifies it in your mind, and in the mind of others.  Think about what happens if you reach it (and what would happen if you fail).  Come up with the criteria that provides evidence of success.  What would it look like?  How would it perform?  What does it make possible? What would it prevent? How would it impact key measures of efficiency, effectiveness, or certainty?  What can you do about it now?
Ultimately, each of these ideas is entirely dependent on the actions you're willing to take. And how decisive you can be.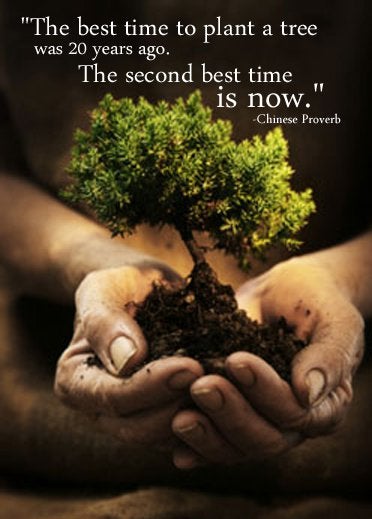 What aren't you doing because you're overthinking it? Are there opportunities you are missing simply because you aren't looking for them?
Onwards!