I think most data scientists or traders would agree that some charts are just prettier than others.
Whether it's due to the artistry of the creator, the results shown, or an insight or perspective illuminated ... I am sometimes surprised by the beauty of a chart. 
After looking at thousands of charts, some really do look "pretty" and others look "ugly" to the trader.  Perhaps this stems from an intuition honed through many trials of separating luck from skill?
Taking a different approach is Stoxart, created by a visual designer at Nike named Gladys Orteza.  She has been turning stock charts into landscape artworks related to the company they reference.  All that's missing is the warning that past performance doesn't guarantee future results.
Here is an example of her art inspired by Ford's performance in the last year.  Maybe she should have titled it "Sunset".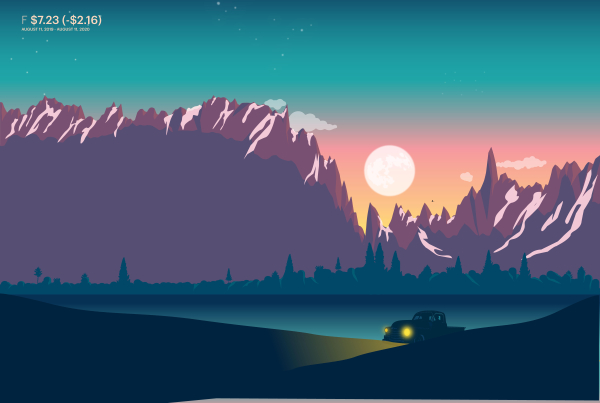 via LLMoonJ

 Another fun one is a year of Tesla performance.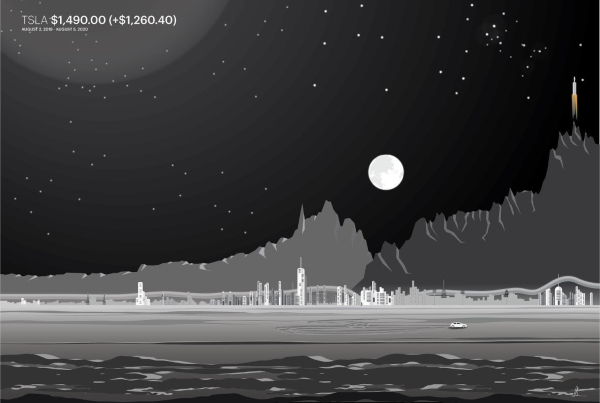 via LLMoonJ