Fears around the Coronavirus continue to mount. Quarantine of the superbug has been tough ... the disease shows up in more countries every week, and the death toll is likely being underreported in China. 
That being said, the death toll compared to the "recovered" toll should give you hope that if you're relatively healthy and get proper treatment, your survivability rate is very high.
Here is an interactive tracker if you're curious to see a visual representation of it's spread.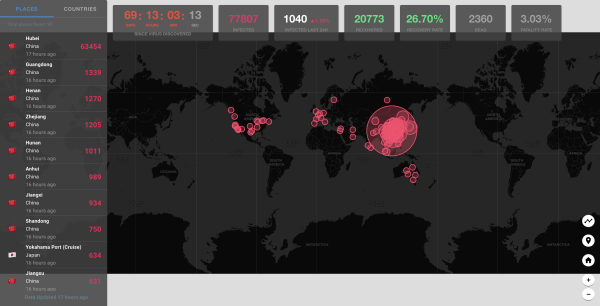 1hakr via Visualist.io
Keeping yourself at a low risk of contraction is pretty simple. You know what you need to do to avoid it, but, as a reminder: wash your hands, don't share food/drinks with strangers, avoid touching your face, and don't go to China till you believe the "all clear."
How do you believe this will affect the markets and economy?