Chinese New Year happened this weekend.
So, Gong Xi Fa Cai … which translates to "Best wishes for a prosperous New Year!"
I went to Indonesia to celebrate with Jennifer's side of the family in Jakarta.
It was nice to see her parents.
Here's a picture of the immediate family at this year's gathering. Quite a group.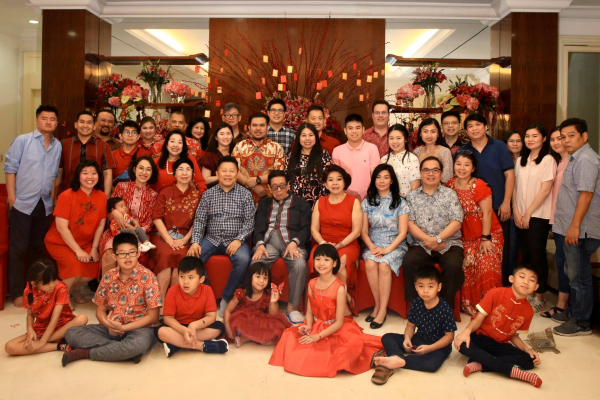 It's interesting to think about how many New Year celebrations there are.  In addition to Chinese New Year, the Muslims have Hari Raya Idul Fitri; Jews have Rosh Hashanah; of course, there is January 1st (and there are many others).
Which is correct?  I think the answer is all of them. Regardless of your chosen New Year, it provides an opportunity to celebrate, share, reflect, plan, and commit to the right actions.
As I think about it, the same principle applies to trading. It's all a matter of perspective.
At some level, there really isn't a correct answer as to which trading style is best. The best style is the one that works. Trading styles go in and out of phase, and if you get too attached to the style of trading, you get detached from profit.  As any experienced trader can tell you, edges decay, people catch on, trends change.
It is a lot easier to go to a party when there is a party to go to... The trick is finding the celebration in the first place.