I went to a conference in Phoenix with my son Zach last week.  While there, he noticed something interesting ... Lyft is testing Alphabet's Waymo autonomous driving service live on the streets.
Regardless of concerns about the future of the gig economy – this is a glimpse into our not-to-distant future.  
Here's what they say about it.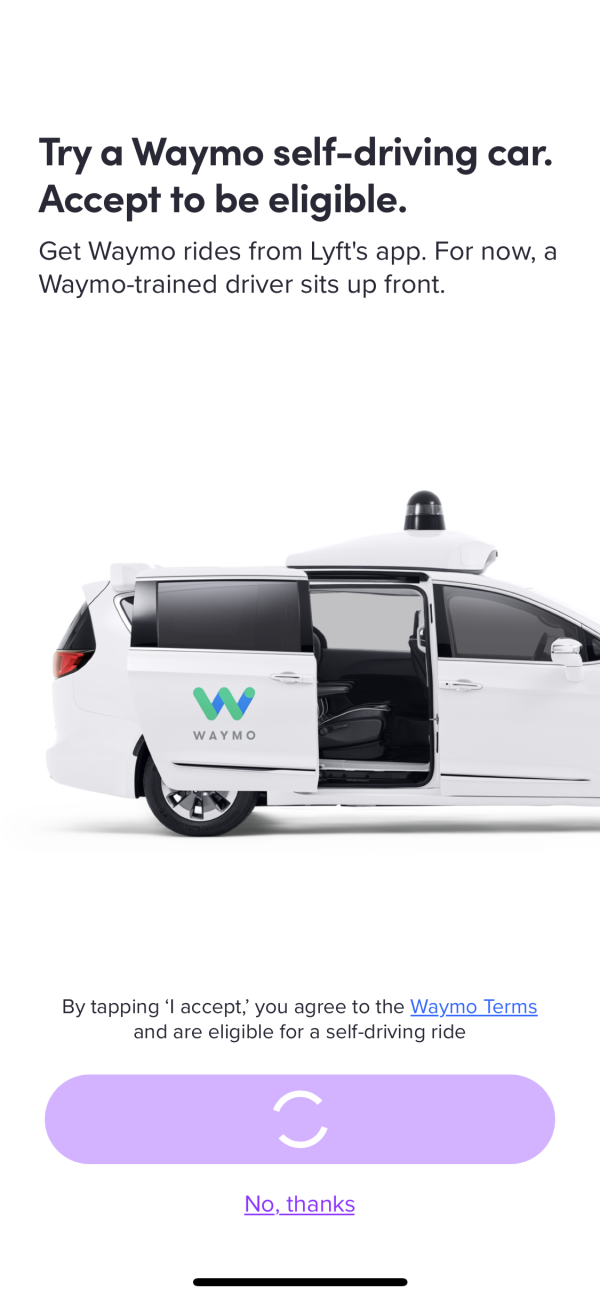 I had to leave early to catch a flight, so my son decided to use Lyft to get around.  He accepted the Waymo terms, but didn't get a Waymo vehicle. Still, I thought this was cool.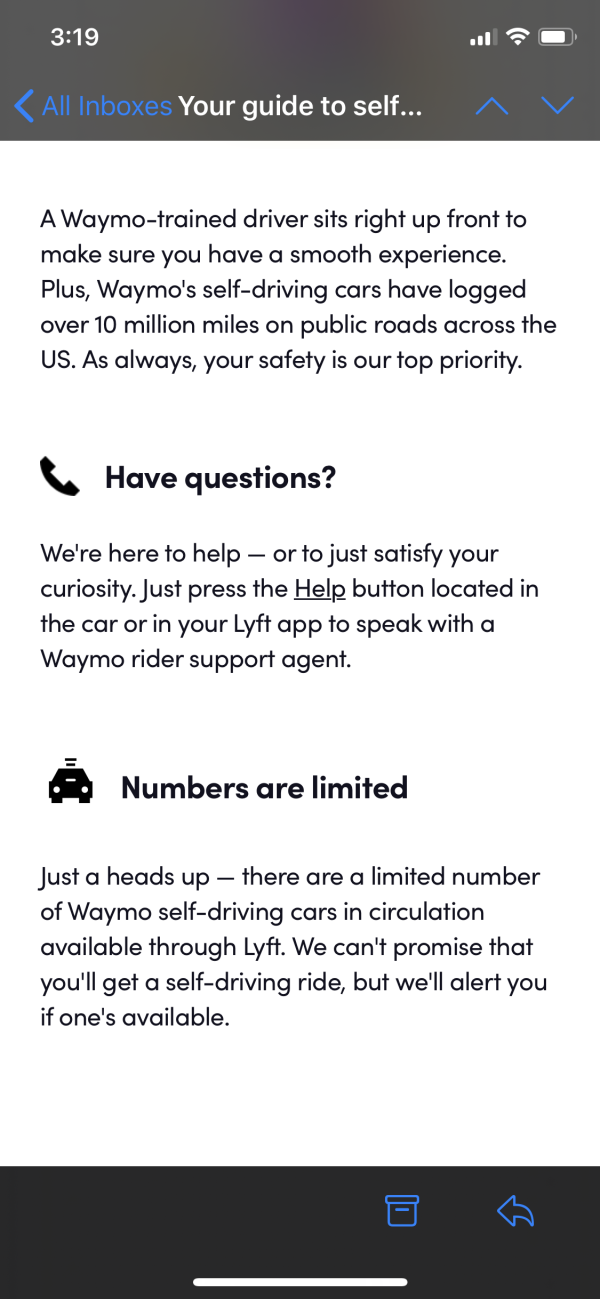 There will likely soon be a tipping point where autonomous vehicles proliferate.  Even though we are not "there" yet ... the progress is obvious and the "quickening" is happening. 
Meanwhile, examples of innovation and exponential technology successes and adoption are all around us. 
The future is getting closer. 
Onwards.