The US economy and its financial markets have proven resilient - if you look at the timeline of our history, there's almost unbridled growth. 
For all the hiccups, issues, downturns, etc. our economy is enormous and still growing.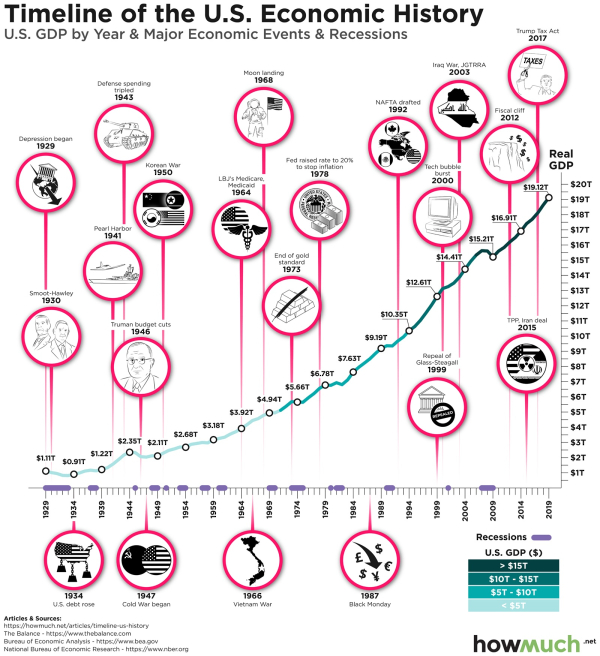 via howmuch
In fact, our largest growth came on the backs of the Great Depression and WW2 ... it makes sense, but it's a reminder of resiliency.
Looking at 2019, we've seen volatility, fear, uncertainty - but we've also seen a banner year for the S&P 500, and continued GDP growth. 
According to visual capitalist, the key sectors for growth this year were semiconductors, credit services, aerospace/defense, electornic equipment, and diversified machinery. Oil, wireless communications, foreign banks, apparel, and foreign telecoms took a hit. 
via Visual Capitalist
I share these images, not to say we're invincible, or that growth will continue forever, but to say that as we start the new year it's important to be optimistic and keep an eye on what's possible, not what obstacles we may face along the way. 
Onwards!