I'm surprised how often I see people who are bearish on Artificial Intelligence. Many are stuck in science fiction's depictions - sentience, personification, etc.. Modern AI is very different from science fiction predictions, but is still exciting. (Here's an infographic debunking 8 common AI myths)
Modern AI does many things and has many applications, but ultimately it's relatively faceless. It works in the background, impacts everything it touches, and silently collects vast lakes of data. AI may not be Star Trek's "Data," but it is transforming our economy at warp speed. 
TechJury has put together an infographic on the history of AI until today. It highlights a number of key inflection points, AI's impact on today's economy, and which countries and companies are leading the pack.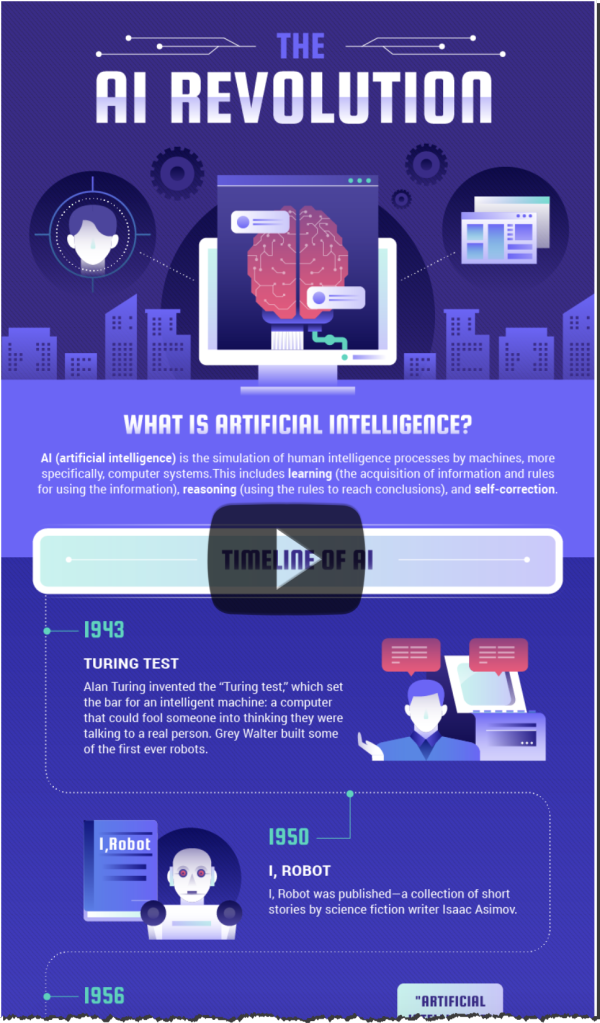 via TechJury (Click To See Full Infographic)
AI By The Numbers (Taken From TechJury)
By 2025, the global AI market is expected to be almost $60 billion; in 2016 it was $1.4 billion
The number of AI startups has grown 14x since 2000
Investment in AI startups has grown 6x since 2000
77% of the devices we use feature one form of AI or another
84% of global businesses see AI as a competitive advantage
Google analysts believe that next year robots will be smart enough to mimic complex human behavior like jokes and flirting
To me, it's clear that AI is the major driving force of tomorrow. AI continues to perform increasingly impressive tasks. Last week, I saw an AI that can make realistic video renderings from one picture, and Google's DeepMind beat humans in a multiplayer shooting game, operating on a single metric. 
If you're as excited about the potential for AI as I am, here are some articles I wrote that you may have missed: