This year, I spent some extra time thinking about my father - and his influence on me and countless others. It's been 20 years since my last Father's Day with him.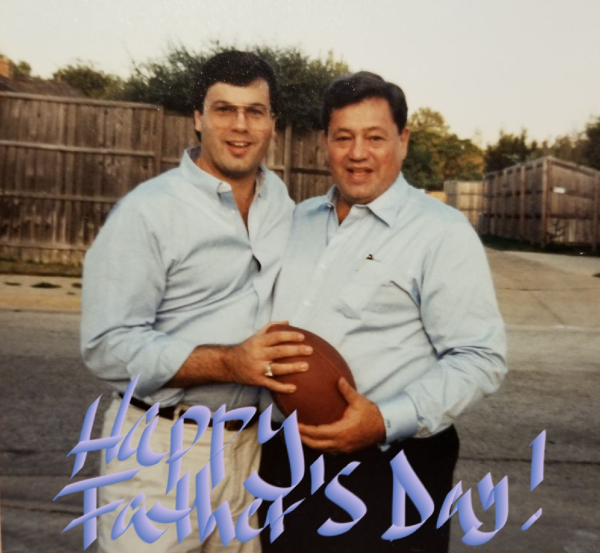 My Dad was incredibly loving and demanding.  I recognize how much his vision of what I could become helped shape me. 
For example, after winning the State Championship in the shot put, my dad came down from the stands onto the field.  He hugged me and told me that he knew I could do it. Then, he looked deeply into my eyes and asked whether I was a little disappointed?  "Disappointed?" I asked. "But, Dad, I won."  He looked at me and said, "Yeah, winning is great ... but you didn't throw a personal best."   He was proud and he loved me.   He recognized that winning was important ... but he wanted to remind me that the other throwers weren't my real competition. 
In life, to be and do your best, the competition is really with yourself; and we both knew I could do better.
My Dad believed in setting high standards.  He taught me that most people's lives are defined by their minimum standards.  Why?  Because once those standards get met, it is easy to get distracted and complacent.
One of his favorite sayings was "The difference between good and great is infinitesimal."  This applies to many things. For example, people who are good take advantage of opportunities; people who are great create them.  The point is that setting higher standards is one of the best ways to ensure a better life.
As time goes on, I recognize how much of him is inside me. 
Nick Offerman via My Tales of Whisky
Many of the lessons he taught me became the lessons I taught my children - and my company. It's easy to focus on the big stories and the big lessons – but as I look back and consider what had the biggest impact, it was what happened in between ... It was his incredibly consistent and unconditional love and his focus on what was possible.
The standards I hold people to are high, and it can be tough for them to meet those standards.  Hopefully, they understand that it's because I love them (as my dad loved me) and that I see the greatness in them and available to them. 
Happy Father's Day weekend!