What are the most popular websites in the world by web traffic?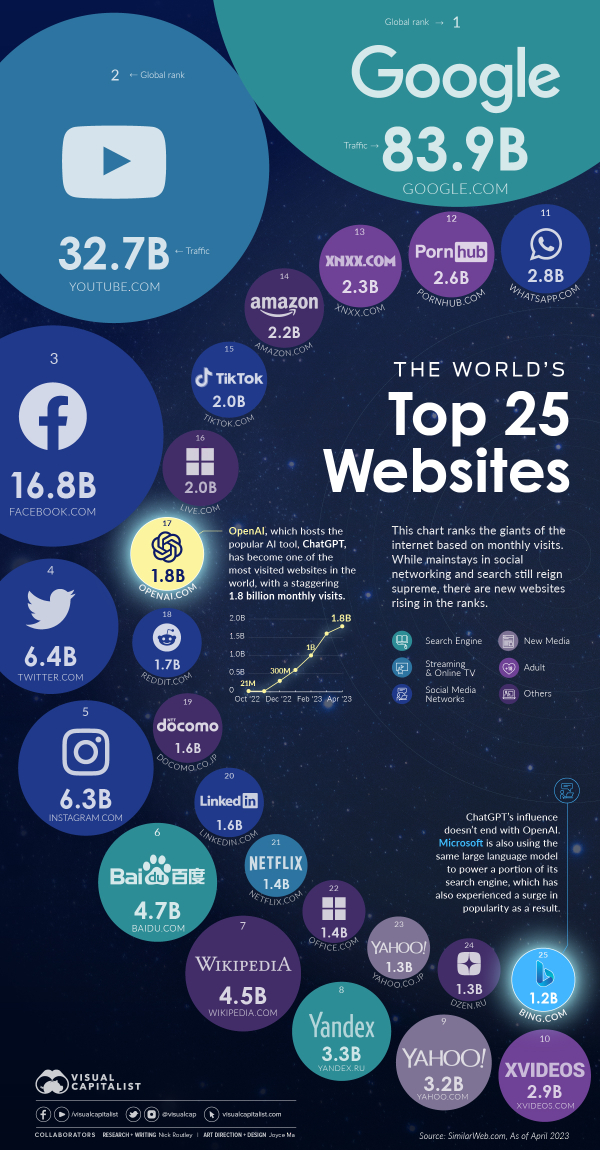 via visualcapitalist
It's unsurprising that Google and social media top the list, but it is interesting to see OpenAI becoming the 17th most visited site last month - with 1.8 billion visits - despite being very new to the scene in comparison to its competitors. 
Easy to forget, but also unsurprising is the prevalence of adult websites on this list. One of my most popular articles ever was titled "How Long Does It Take To Get To 50 Million Users?" in it, the takeaway was that Pornhub did it 19 days - faster than anyone else ... up until ChatGPT. Part of the popularity of that article is because Pornhub has very in-depth statistics about its yearly use.
Pornhub via Capitalogix Blog
So we know that people care about making their jobs easier at least a little bit more than pornography. I'll take it. 
Eventually, all technology collides with human nature.