VisualCapitalist made an infographic on Generative AI using explanations by generative AI ... a bit of a novelty, but still a helpful infographic.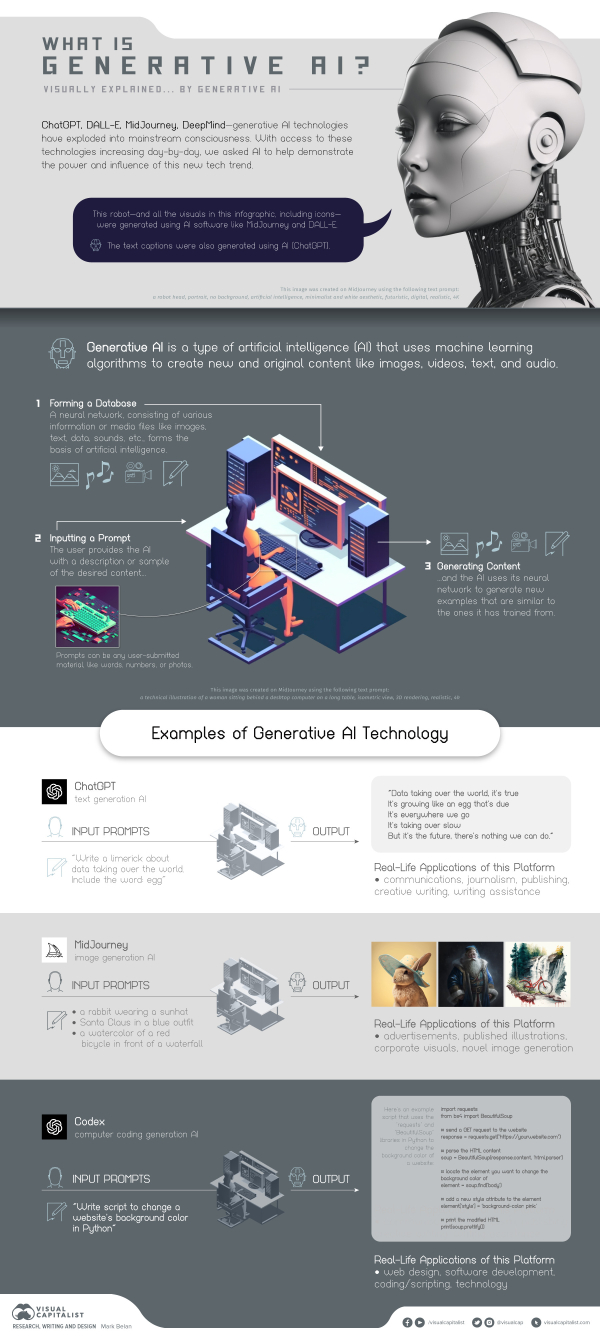 via visualcapitalist
Basically, generative AI refers to AI that generates new outputs based on the data they have been trained on. Instead of recognizing patterns and then making predictions, they're used to create images, text, audio, and more. 
Please let me know about any tools you think are especially worthy (or that I might have missed). 
With Google and Microsoft entering the space, I think you're about to see a lot of tool churn as they push redundant tools out of the market. Short-term, that'll cause a bit of chaos. Long-term, it will mean that we'll have a better diversity of tools as innovators are forced to be more creative.