Most of you have probably already seen the news. The second-biggest bank collapse in U.S. History happened in just 48 hours. Two days before that, a crypto bank called Silvergate collapsed. 
Here's a chart that shows the size of bank failures since 2000 ... It helps put Silicon Valley Bank's downfall into perspective.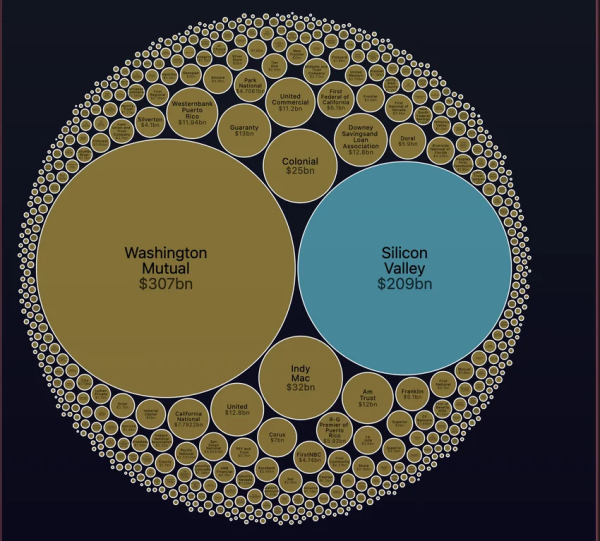 pranshum via Reddit
For more context, several massive companies have large portions of their money with SVB, including
Circle - $3.3 Billion
Roku - $487 Million
BlockFi - $227 Million
and Roblox - $150 million
In 2008, Washington Mutual was taken over by the FDIC, filed for bankruptcy, and then was bought by JP Morgan.
Some of the other significant failures of the Great Recession, like Lehman Brothers, aren't in the chart because they were financial services firms - not banks.