For all the drama at Twitter, they're not the only ones experiencing layoffs in the tech industry. Though, Elon is now (supposedly) trying to renege on his severance packages.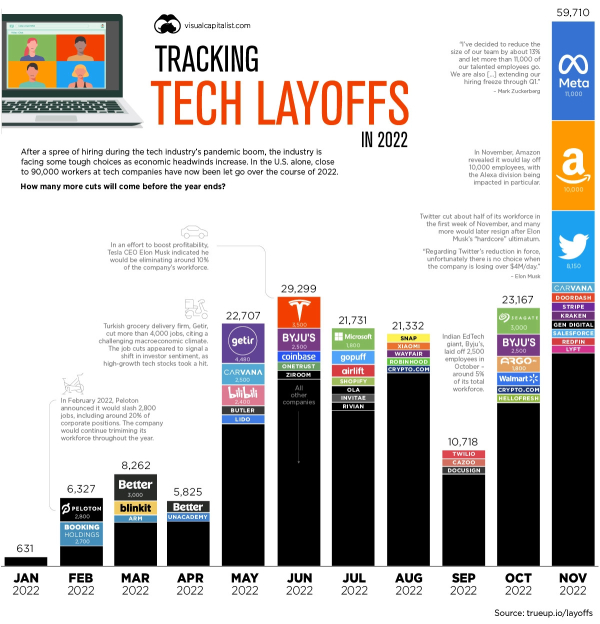 via visualcapitalist
Meta and Amazon saw even steeper layoffs than Twitter. Is this a result of overhiring during the tech boom, or a sign of dire times? Time will tell.  
Stated reasons are economic uncertainty and poor performance, we're also seeing unsuccessful departments downsize - like Alexa. 
To help allay economic fears, payroll and wage data from the U.S. government are exceeding expectations, and the country's unemployment rate is close to a half-century low. As well, tech jobs account for 3% of the workforce - and many of those laid off will be picked up by smaller companies. 
Even if the layoffs represent a short term reaction to what tech companies are seeing, hearing, or otherwise experiencing … they won't necessarily translate to long term bad news for our economy.