One of the most common pop-sci questions about Artificial Intelligence is whether it will take our jobs.  
There's a lot of fear from workers about a future where their roles are taken. Gartner recently surveyed workers on what tasks they wanted AI to handle.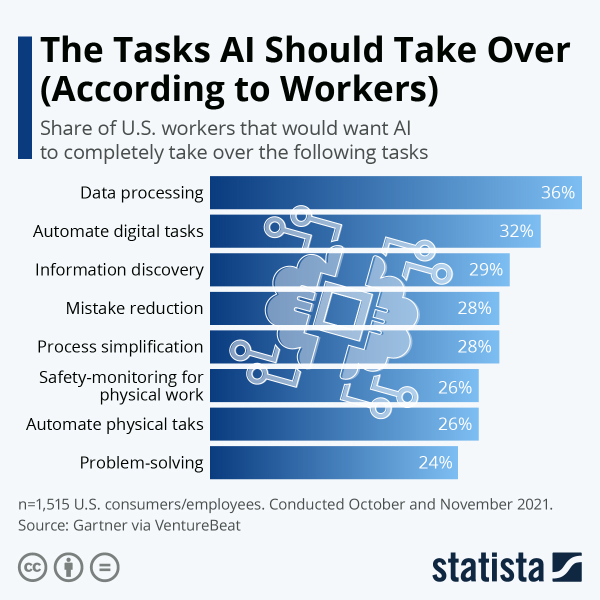 Gartner via Statista
According to VentureBeat, some survey respondents did not want to use AI at work at all. Their reasons were privacy and security concerns. 
I think one of the tasks that will be thrust upon AI companies is to help workers understand that AI is not meant to replace or take over their jobs, but to help workers be more effective and focused on higher-value tasks.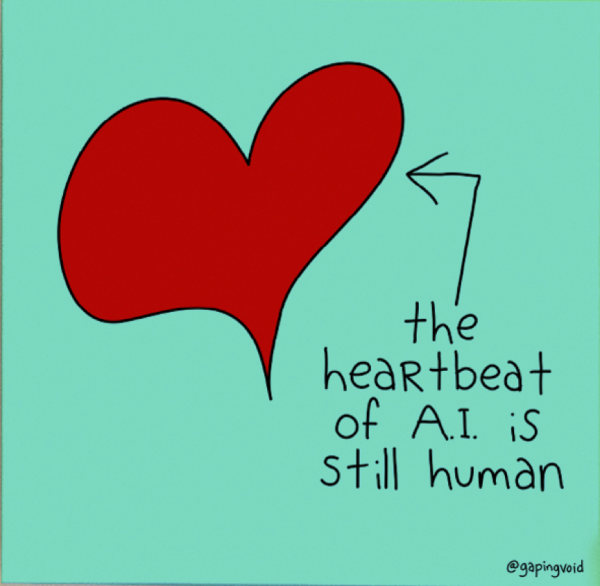 Onwards.