I know I'm not the only one who feels like their phone is listening in to their conversations. 
The ad suggestions are sometimes too on point - and even prophetic. 
It can be a good thing - insofar as it gives you more personalized and relevant ads - but it can also be overly invasive. 
With that, I have two charts for you today. One shows you how many cross-site trackers big companies are using to track you, and one shows you what sites allow the most cross-site trackers.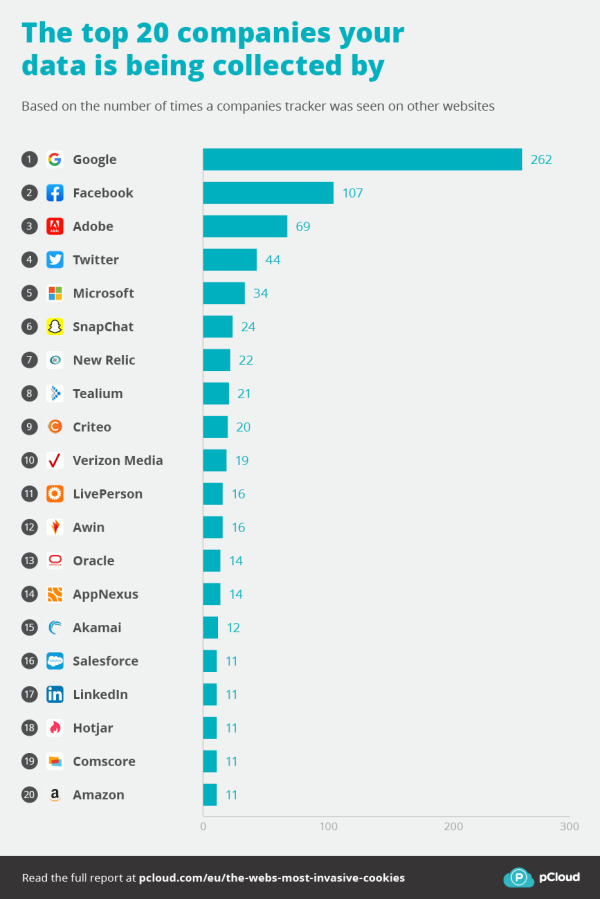 via pCloud
Unsurprisingly, Google and Facebook are doing most of the tracking. And the most popular tool they use is called DoubleClick. DoubleClick allows them to show you ads across multiple sites, and as often and for as long as they want. 
For a different perspective about who's tracking you, here's a chart from PCMag and Surfshark showing which sites allow the most trackers.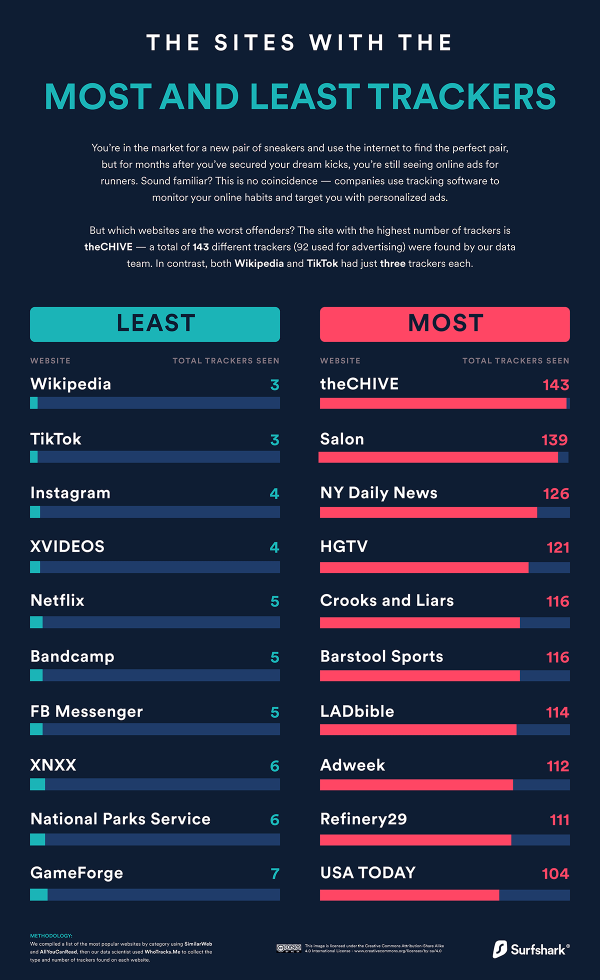 via PCMag
If you want to avoid cookies, you can do a couple of simple things like disabling cookies at the browser level or using an adblocker or a VPN.
Be careful out there!