The S&P 500 Index had another bad week and ended the month down 4.8%. It was the sharpest monthly decline since March 2020 – and finished a seven-month streak of gains.  Here is a heat map chart showing how widely spread the pullback was last week.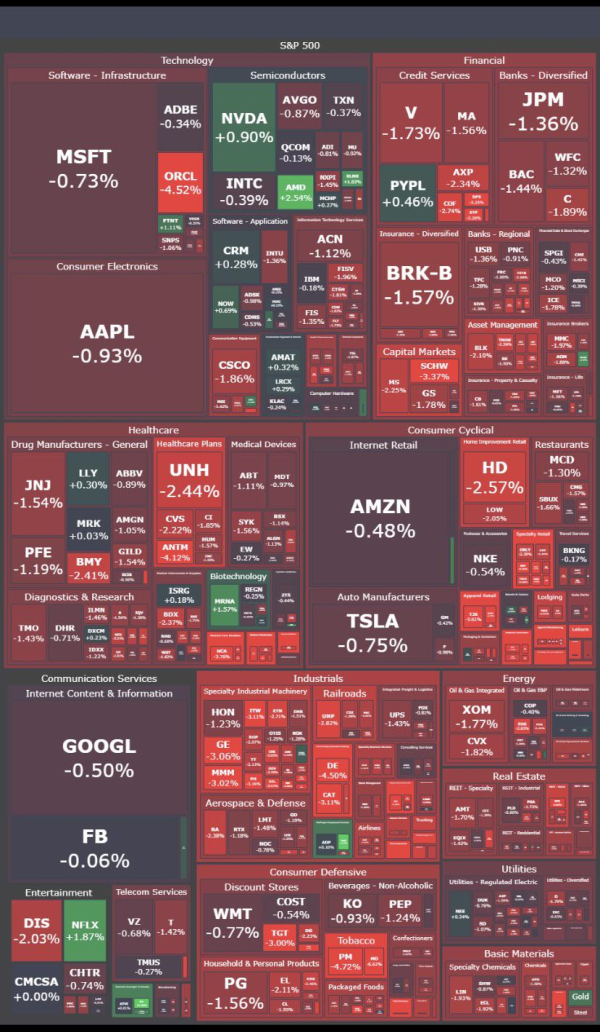 via FinViz
It will be interesting to see how the S&P 500 Index fairs in October as the Delta variant continues to linger, the Federal Reserve plans to slow its purchase of government-backed bonds, and fear continues around the U.S.'s cash reserves and debt limit.  Adding further pressure are the continuing shortages of many retail goods and computer chips. 
But, for all the times we've expected a contraction, the market has shown remarkable resiliency in the past year and a half. 
On a more lighthearted note, here are two charts I thought were interesting and worth sharing. 
First, here's a chart from A Wealth Of Common Sense that shows the top 10 stocks in the S&P 500 in 5-year increments. 
via A Wealth Of Common Sense 
There are a lot of interesting takeaways you can glean from this chart.  But I was surprised to see how much turnover there is. Also, in the 1980s, the top 10 companies were almost all energy companies, while today they're almost all tech companies. 
Here's a bonus chart that shows the top 10 companies at the end of 2020.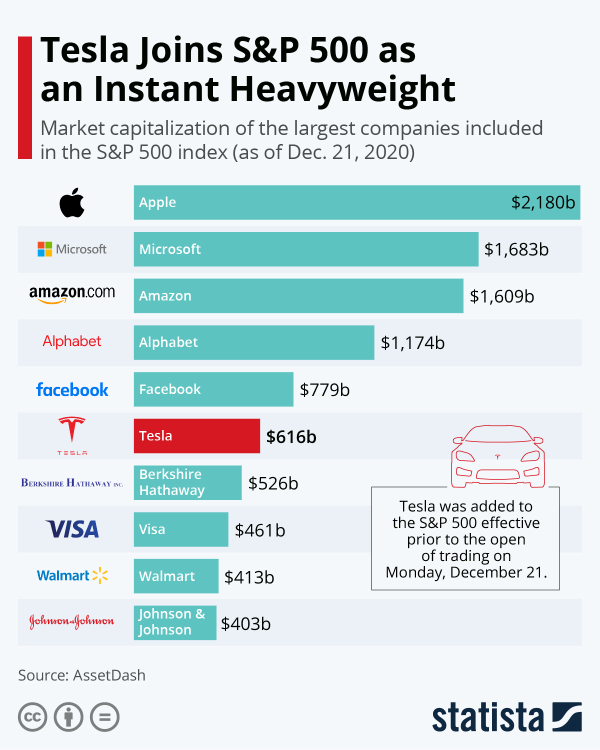 via Statista 
If you assume the market cap is approximately $32 Trillion, these ten companies account for around 30% of the market cap. That is a staggering amount. 
For the last chart, here's a spurious correlation between the McRib being in season and the performance of the S&P.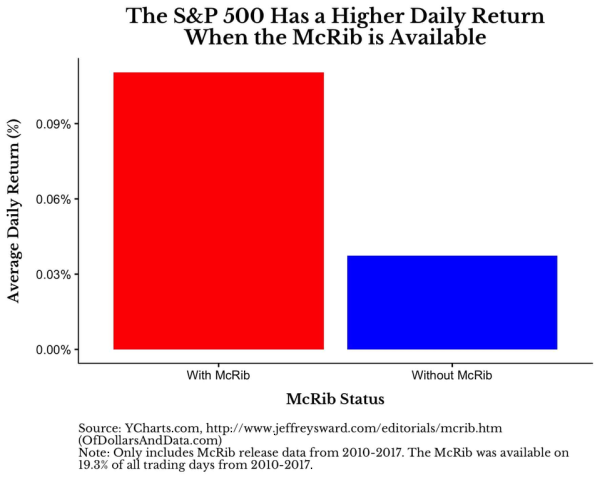 via PuzzledHippo3
 
With the McRib coming back on November 1st,  you might want to invest now. Seems like a solid bet. 
Perhaps the correlation exists because McDonald's only offers the McRib when pork prices are low enough?  If so, McD's is reacting to the market (and not the other way around).
There are many ways to make money in fast food (including food sales, real estate, and commodities trading).