Last week we talked about emerging technologies ... not mentioned were emerging technologies in the meat space. 
Most of us have seen the meat alternatives grow in popularity with vegan sausages, hamburgers & more. In fact, the meat substitute industry is valued at around $5 Billion, and is expected to grow to 8.1 billion by 2026.
I've tried an impossible burger, and while it's certainly not as good as a hamburger yet - it's better than I expected. 
The most recent innovation is 3d-printed meat. Yes, you can print steak. Now, 3D bioprinting is still very early in its lifecycle and is primarily being used for medical purposes. Theoretically, down the line, it could be used to create meat that didn't come from a true living animal. 
Today, however, an Israeli start-up is printing plant-based steaks that supposedly match the taste and texture of steak better than alternatives.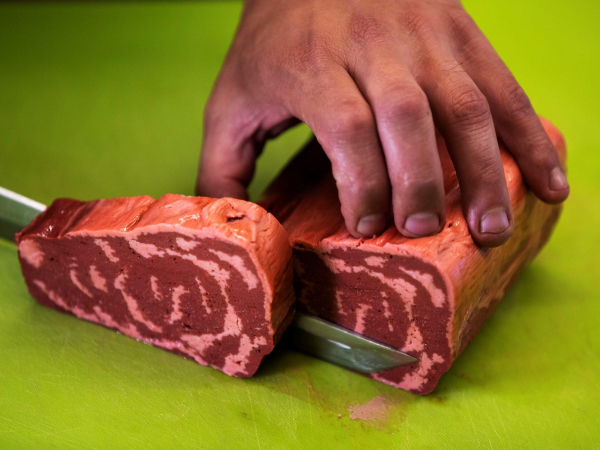 via Reuters
Supposedly, 3D printing allows you to better capture the muscle, blood, and fat that characterizes real meat. 
These steaks are expected to be available at high-end European restaurants before the end of the year ... Would you try one?
Perhaps the most important question, if you could eat a steak that didn't come from a cow, but you couldn't taste the difference, would you be willing to switch?
At some point, I think it is likely for practical sustainability issues.
We live in interesting times!