One of the biggest lies on the internet (and there are too many lies to count) is "I have read and agree to the terms of service(ToS)."
There is a plug-in that might help.
Terms of Service Didn't Read has summaries of most ToS, ratings for their user-friendliness and a browser plug-in so when you're about to sign one you can make sure it's safe.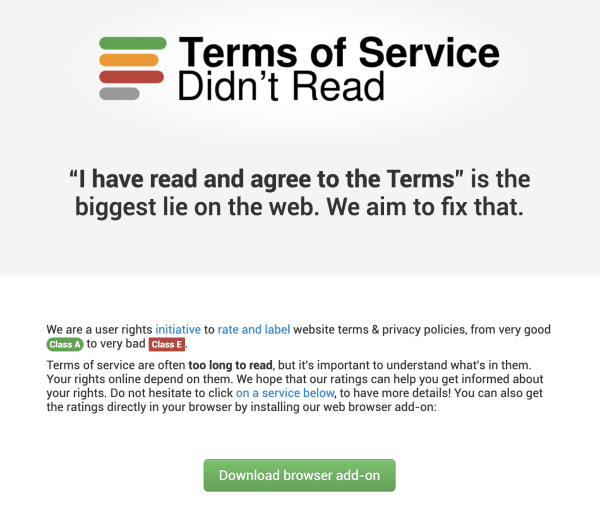 via TOSDR
Unfortunately, many of the ToS tell you that they're going to use your data, sell it to spammers, etc. For example, I talked about how a shadowy Russian company was behind FaceApp and owned the rights to photos you uploaded. 
Luckily, not every clause in a ToS is legal, and won't necessarily hold up in court - but that doesn't mean you shouldn't be protecting yourself. 
So, check out TOSDR, it's not perfect ... but it's probably better than nothing.