In light of recent fears, VisualCapitalist put together an infographic on the dominance of US companies in global sectors and industries.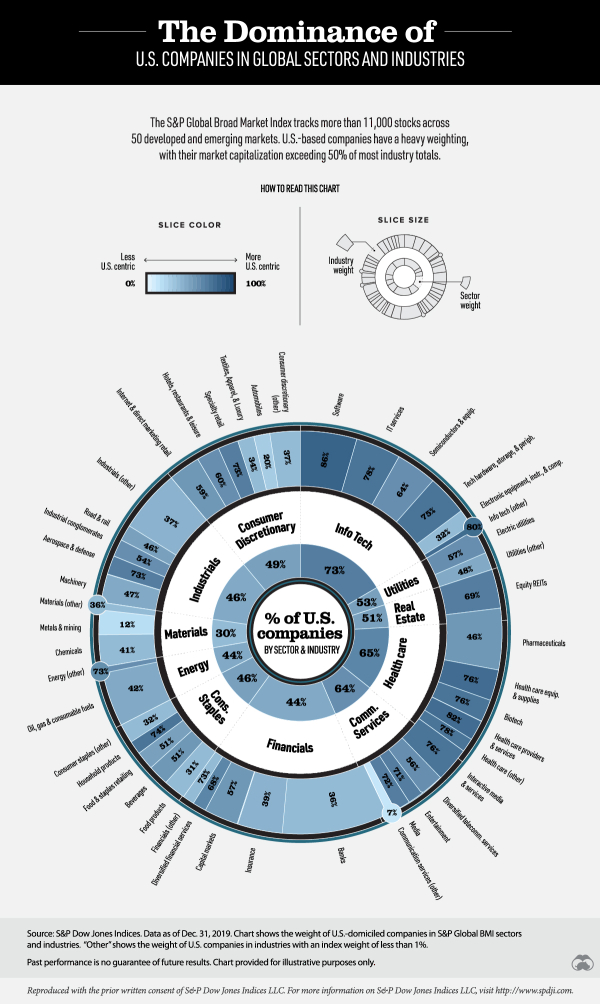 via VisualCapitalist
The calculations reflect the market cap of the S&P Global Broad Market Index which tracks more than 11,000 stocks across 50 markets. Not all-encompassing, but a good start.
To add some numbers to the chart, the US represents
73% of IT
65% of Health care
51% of Real Estate and
44% of Financials 
China is closing in fast on some of these sectors, but the U.S. is still the world leader.