I've recently been spending more time with economists, while we're not always on the same page when it comes to the interplay with trading, I still find economics interesting. 
Trump's impact on global trade and politics will also be interesting to quantify. 
Take a look at the world economy divided by region (Mexico is part of Latin America for the sake of this graphic).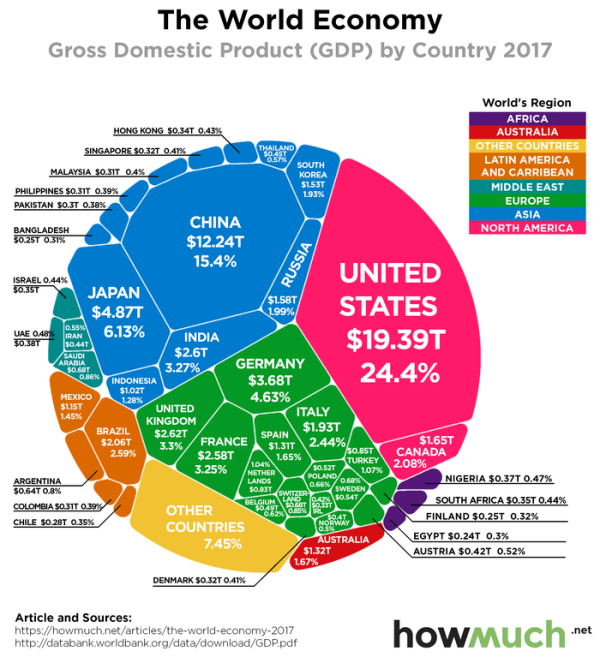 via howmuch
Some thoughts: 
Russia probably has the biggest disparity between GDP and land mass.
This doesn't tell us anything about economic growth, would be interesting to compare this five years ago, and five years from now.  
Global GDP isn't zero-sum, so this circle can theoretically grow.
Top 3 economies were the U.S., China, and then Japan (with a large drop between each economy).
The top 4 countries account for over 50% of GDP.
It will be interesting to see the way Trump's tariffs will affect the world. There are potentially hundreds of billions in annual revenue that would be affected.