I spent this weekend at Genius Network's Annual Event ... it's a great event with industry leaders, specialists, and apparently, the Grandfather of Shock Rock (basically heavy metal with highly theatrical live shows), Alice Cooper.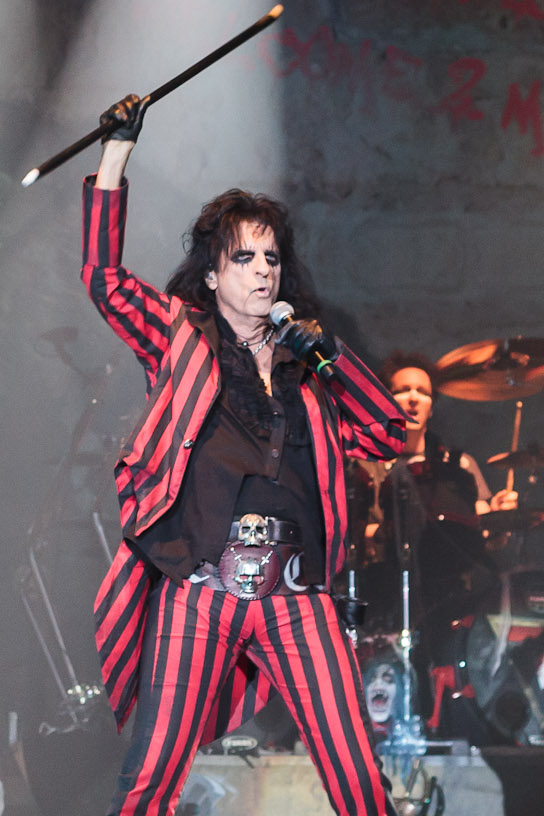 via Wikipedia
He is famous for the extravagant staging of his shows. He is a showman ... with dramatic outfits,  makeup, and attention getters like guillotines, snakes, and live sword combat.
This week, he talked about his history, his success, and what made him different than those around him.  The answer may surprise you. Check it out. 
"If you don't bake the cake, you can't put icing on it ... you have to have the music before you can put on the theatrics"
A lot of today's common marketing/business wisdom is focused on creating your own space, and how to position yourself differently than your competitors. That's something Alice Cooper did very well. 
That wisdom skips over the most important step ... you have to have a kick-ass product. Music, sports, business, it's all the same game; can you outwork, outperform, outgive your competitors?
If you want to be a leader in your space or even just a lasting name, it comes from honing your craft and having a better offer. 
It seems like common sense, but as we all know, common sense isn't always common. 
It was the same when I helped coach my youngest son in Football. When he started, I only let him focus on his footwork.  Once he had his footwork down we could focus on his hand position. Once his hand position was habitual, he could focus on his playbook. Once he knew the plays and how they changed his role, we finally focused on how to do extra, and differentiate himself from his teammates and his rivals. 
It's the same in your business or your marriage. It's great when you can focus on the embellishments and displays. First, however, you need to master the basics. 
Onwards!