In 2017, Botnik Group trained a bot on Harry Potter novels and set it out to create it's own Harry Potter book based on predictive text - Harry Potter and the Portrait of What Looked Like a Large Pile of Ash.
Botnik feeds raw material into their predictive text app and sets it to work, then organizes the best sentences into a story.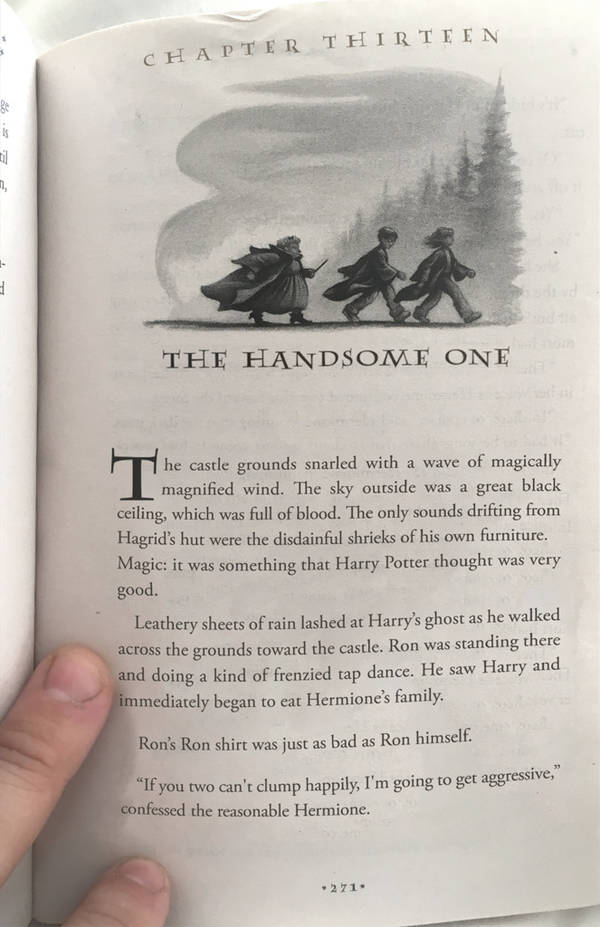 via Botnik
The result was hilarious (and inane).  Botnik's output blends the slightly "off" elements of machine-generated text with a human touch ... and it resonated. 
Since then, there have been many copycats and some are pretty funny.
Here is an example, below.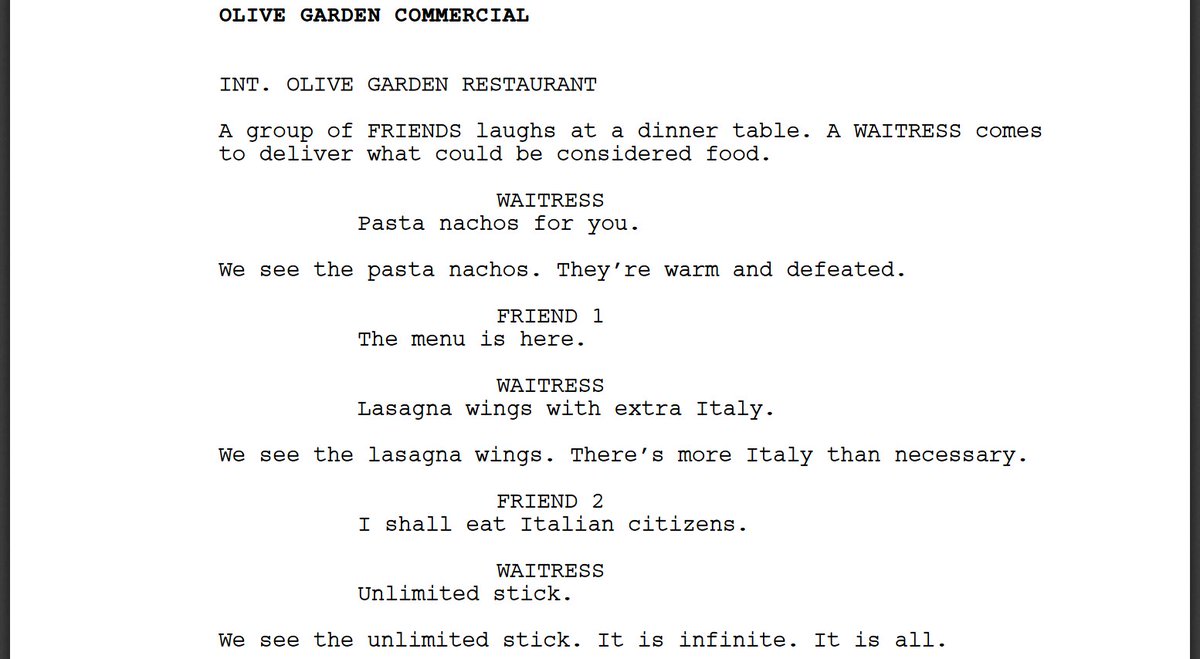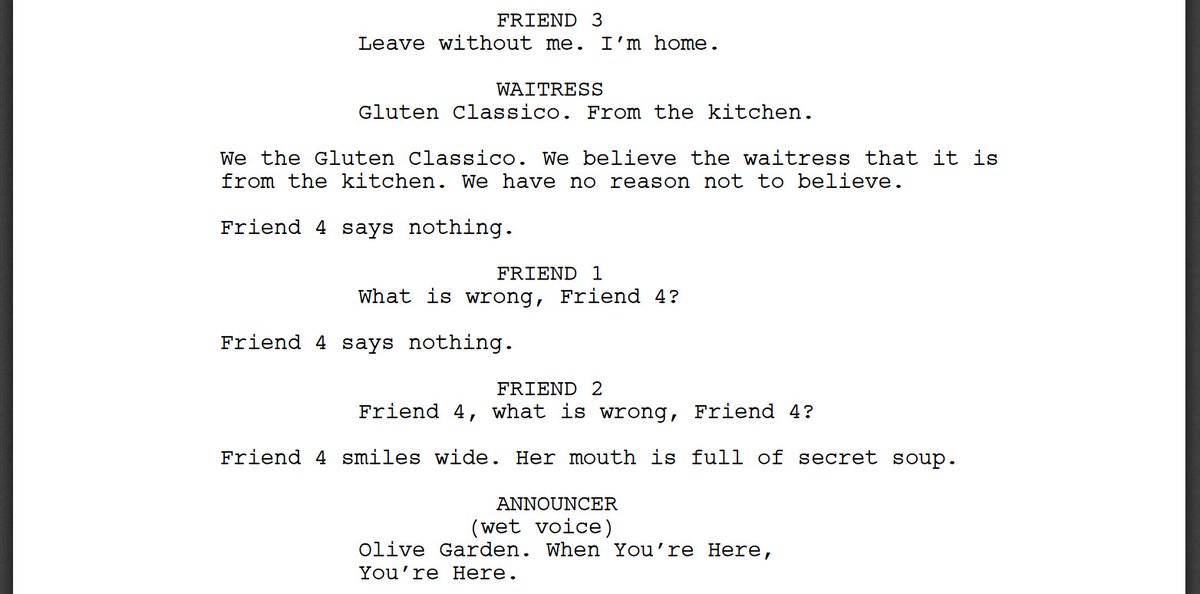 Keaton Patti via Twitter
You can find more examples here.  
While it's clear that there is human intervention in these examples (normal neural networks would struggle to keep characters and the scenario consistent), it still provides a glimpse of the future. 

While AI is progressing in leaps and bounds, it's unlikely that creatives have anything to fear any time soon.
Below is an image we just had commissioned for our office.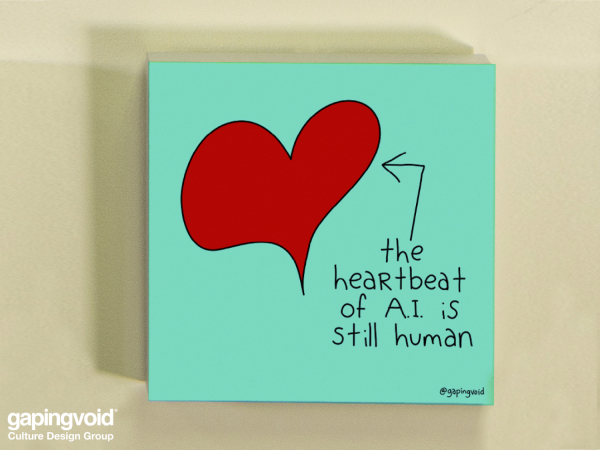 So, where is this going?
I was talking with some people, recently, about something that Ray Kurzweil is attempting. Ray is training an AI to think like him. Every day he spends time refining the rules and working on having the AI use the frameworks/shortcuts/metrics that make him "him". His goal is then to use deep learning and reinforced learning to evolve past him so he can essentially ask his future-self questions. 
In a way, this expresses the same sentiment I wanted to make the previous story about; that the heart of AI is still human.