Millennials ruin everything. I don't really believe that ... but it feels so good to type – and the following two stories make it sound true. 
Trading is more accessible than ever before. We've gone from scrums of traders in trading pits to armchair experts investing in real estate, cryptocurrencies, options, and more from the comfort of their couch in their underwear. 
With accessibility often comes misuse. Here are a couple of examples.
Infinite Leverage Glitch on Robinhood
Robinhood, which launched in 2013,  has been a pioneer in app-based commission-free investing. While based on a solid mission of democratizing the financial system, it has also created an opportunity for "kids" to abuse the system. 
The most recent glitch allowed Robinhood Gold users to abuse the allowed 2:1 Margin. Robinhood incorrectly counted the stock price and the option value as account value, raising margin limits. Users would sell puts and take in option premiums, use that to buy more shares of that stock, and then sell puts against those shares, Ad Infinitum. So, with a couple thousand dollars of risk, a user could take millions of dollars of risk. 
The speculators at r/WallStreetBets famously used the glitch (which has been around since January) to lose massive amounts of money. 
Here's a video of a man opening his Robinhood account to record the effect of the market open on his AAPL puts. If you look at his total return you can watch it go from 0.00 to -47K in an instant. 
ControlTheNarrative via MetraMan09
Here's an album of a user's account with $1M in equity from $4K in cash by levering Ford shares.  If you scroll to the end you'll see him with -$368,735.19 in buying power.
If they wanted a safer investment, they could have gone to Robinhood's bug bounty program and netted a cool $25k. Oh well, who needs risk management?
"Mercury Is In Retrograde ... Should I Sell My Stocks?"
A blindfolded monkey throwing darts at a newspaper's financial pages could select a portfolio that would do just as well as one carefully selected by experts. - Burt Malkiel, "A Random Walk Down Wall Street"
My son brought to my attention a new iPhone app - Bull and Moon; "Find stocks whose stars align with yours".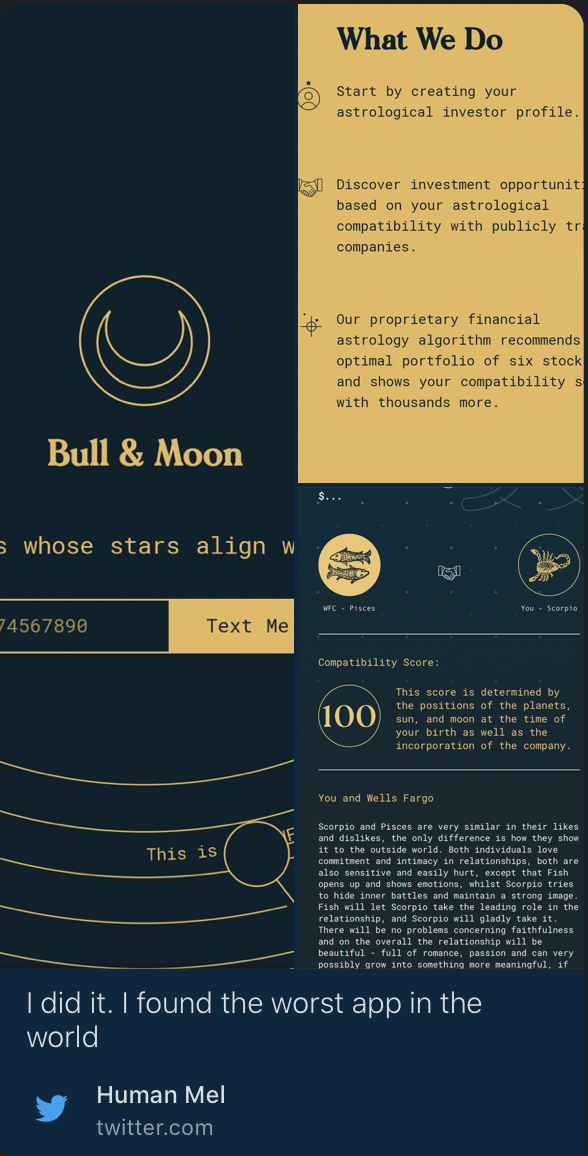 Human Mel via Twitter 
After you create your "astrological investor profile" their "proprietary financial astrology algorithm recommends an optimal portfolio of six stocks, and shows your compatibility score with thousands more."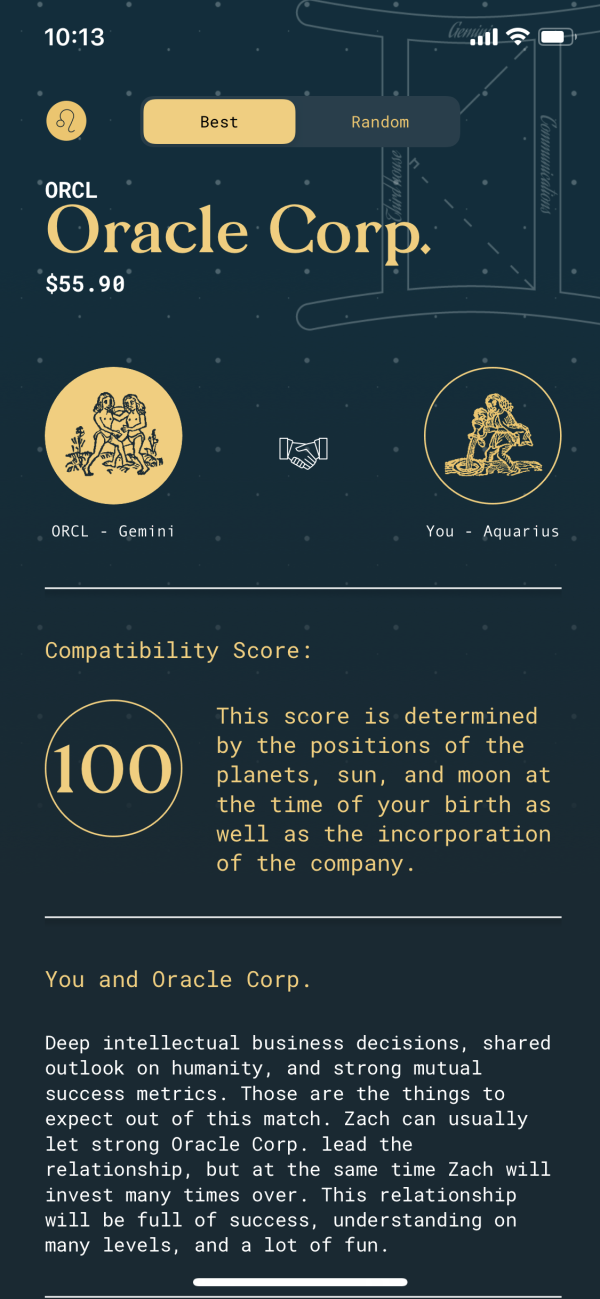 Bull and Moon via Zach Getson
It's fun to hear about things like the Big Mac Index  or the Super Bowl Indicator ... but this seems pretty out there.
The picks were pedestrian: Oracle, Hasbro, American International Group, Microsoft, Yum! Brands, and FedEx. 
The logic and commentary were entertaining. The choices were based on "similarities in business decisions," "shared outlooks on humanity," and "strong mutual success metrics."
My favorite excerpt is 
Zach can usually let strong FedEx Corporation lead the relationship, but at the same time, Zach will invest many times over. This relationship will be full of success, understanding on many levels, and a lot of fun. 
At least it's entertaining ... but I don't think it constitutes an edge.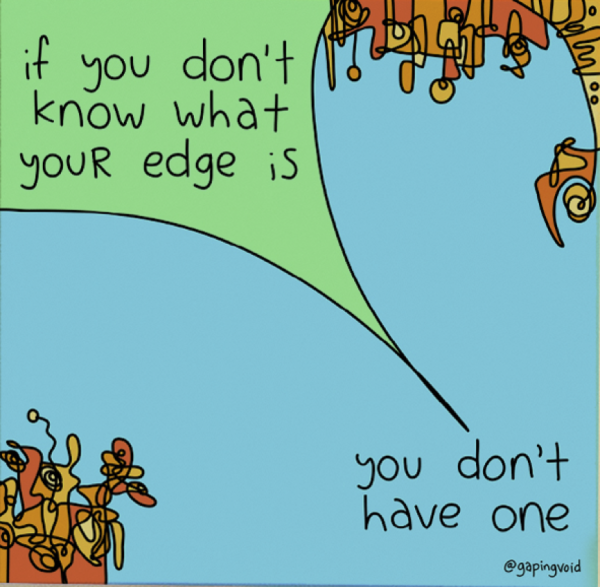 And as the last note to the millennials behind these two great travesties...