Yesterday, I celebrated the Jewish New Year - Rosh Hashanah - with my family and our friend Ben Hardy.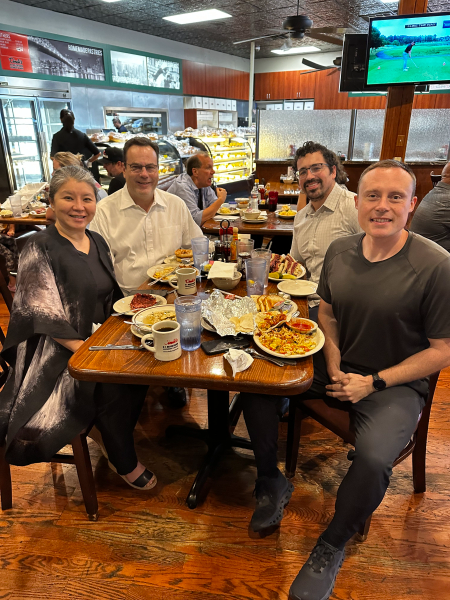 Ben joined us for services and lunch at one of our favorite local delis.
Next week is Yom Kippur, which is the Day of Atonement in the Jewish religion.
As part of the holiday, participants read a list of sins (available here), apologize for those committed, and ask for forgiveness.  Read the list ... much has changed, but apparently, human nature hasn't.  
Even if you have managed to stay on the right side of the Ten Commandments and haven't killed or stolen … you have most likely been frivolous, stubborn, hurtful, dismissive, or judgmental (I know I have …).  
To help mark the importance of the day, participants read a poem called the Unetaneh Tokef. Below is a brief excerpt that captures the spirit. 
Who will rest and who will wander, who will live in harmony and who will be harried, who will enjoy tranquillity and who will suffer, who will be impoverished and who will be enriched, who will be degraded and who will be exalted.
On one hand, you can read that and pray for Divine intervention (or perhaps favor), or you can recognize that we each have a choice about who we want to be, how we show up, and what we make things mean.  Your choices about these things have very real power to create the experience and environment you will live in during the next year.
As we shared our holiday with Ben, I started to think about what lessons from other cultures we could leverage in our interpretation of the day.  One concept came straight to mind ... the Japanese art of Kintsugi. In Kintsugi, the Japanese mend broken pottery by gilding the fractures with gold, silver, or platinum.  This treats the breaks and damage as an element that adds value and enhances the beauty of an object (preserving a part of its history) - rather than something that simply diminishes the object.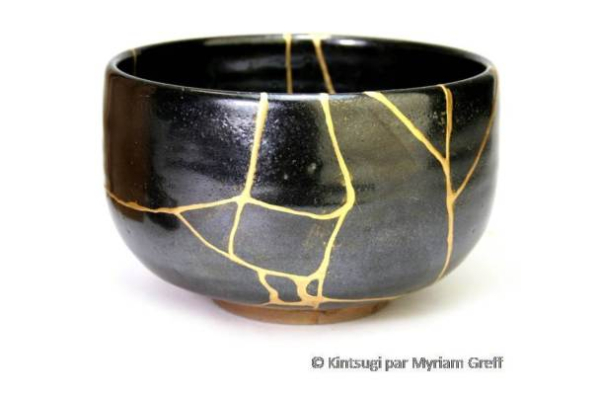 This concept is an excellent reminder as we try to repair some of the breaks happening in the American culture war, and the damages of the isolation and death during COVID.  Our steps backward are just as much a part of our journey as our steps forward.  As you heal, it is also important to remember to heal the world around you as well.  In the Jewish faith, that concept is called Tikkun Olam. 
One of the themes of Yom Kippur is that you're only ever one good deed from tipping the scale towards good for yourself and others.  As you recognize and repent for your sins, it's important to appreciate the good you did (and do) as well. 
100 Days Left
There are just over 100 days before the start of 2024.  Many will spend those 100 days stressing about the upcoming elections, grumbling about how 2020 was mishandled, and pretending it's the universe's fault they didn't accomplish what they set their mind to ... yet, 100 days is enough time to sprint, to make a change, and to end the year on a high note. 
There is plenty of time to make this your best year yet.  What can you do?  What will you do?
What could you do to make the life of someone around you better?  Likewise, how can you let others know you're thankful for them?
To reference a book by Ben Hardy (and Dan Sullivan), transformational change is often easier than incremental change (because you don't have to drag the past forward).
So, what can you do that would trigger 10X results?   Will you?
I hope you all experience growth in your mental state, your relationships, and your businesses.  
Best wishes for a great day, and an even better year!