FinTech is hot ... and FinTech startups are disrupting the value chain, and the industry itself, by grabbing market share, increasing customer churn, and putting pressure on margins.
I recently was at the Future of Finance conference, where I talked with the CEO of CB Insights about the changing landscape of trading and asset management.
via YouTube. 
At the conference, one of the sessions was about how banks are "suffering death by a thousand cuts" and being relegated to utilities as they fail to adapt to new tech trends.  Here is a graphic showing the competitive pressures FinTechs are putting on banks.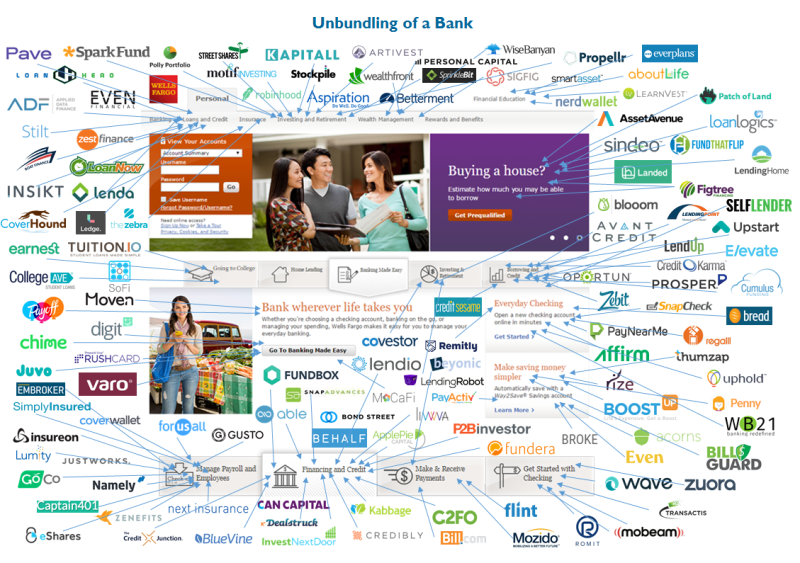 via CBInsights.
Likewise, according to a report by PwC released last week, 9-out-of-10 insurers fear losing meaningful business to stand-alone FinTechs.
The game is changing, and so is what you have to do in order to win.