I belong to several executive and business leader peer groups—groups that double as advisory boards, counselor's offices, and idea factories. They allow me to see, hear, and discuss things I don't usually think about, talk about, or even notice.  
One of the best groups I've joined is the Genius Network.
Recently, they brought in a titan of self-development - Les Brown. Les has been a speaker for over 50 years, has spoken in front of crowds of 80,000, and has been lauded by too many names to count. His podcast has reached 2 Billion downloads. 
Not to mention how powerful his story is. From being adopted, to his school categorizing him as mentally challenged ... to being a member of the House of Representatives in Ohio, a radio and talk show host, and more. 
It was great to build a relationship with him over the course of the two days.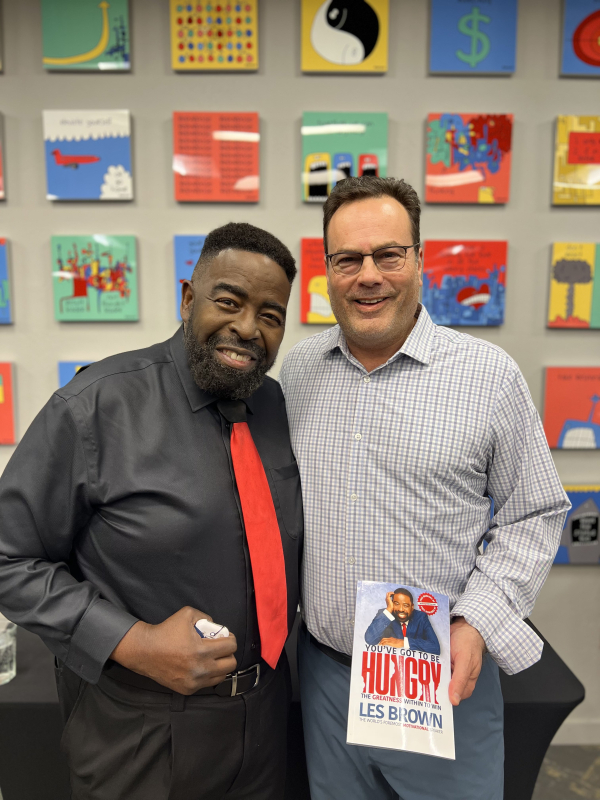 Toward the end of the event, he was gracious enough to record a video with me. It's short, but Les is very quick with his powerful quotes and nuggets of wisdom. We talk about staying heart-centered in an increasingly digital and distant world, how to work with A.I. instead of being afraid of it, and the power of hunger and purpose. 
For more from Les, you can check him out at his website, or grab his newest book You've Got To Be Hungry.