Are you ready for some Football?
Yesterday was the Cowboys' first preseason game. 
It wasn't exactly the prettiest (partly because it was the first game of the season, but also because many of the starters sat the game out to avoid injury).  With that said, it was still a fantastic experience.  The NFL (and Jerry Jones) knows how to put on a show.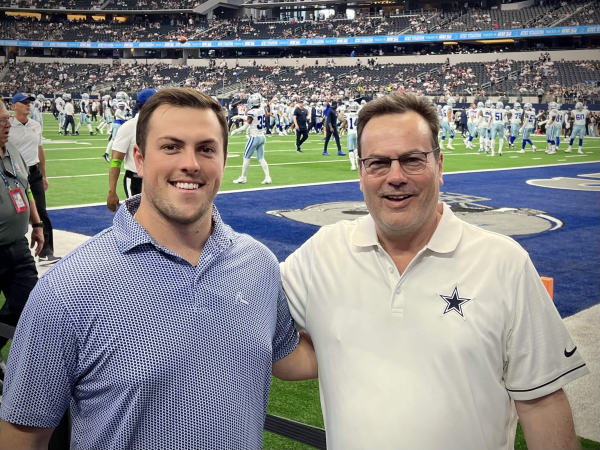 It's Easy to Feel Good at the Start of a Season.
Lots of people ask me how the Cowboys look this year.  The truth is, at this point in the season, it's impossible to know because injuries have a dramatic impact on the game.  
Regardless, each year I choose to be optimistic about the chance of a post-season run. 
That kind of logic (or lack there of) is why I think automated trading is better than humans attempting to do it themselves.  It's a way to make objective decisions and eliminate fear, greed, and discretionary mistakes.
On the other hand, it feels so good to hope!
A Lesson From the Game.
I had an interesting discussion at the game yesterday.  My guest commented that Jerry Jones is a fantastic business person - which is hard to argue - but probably shouldn't be running the team.  He believes the team needs a change of pace to switch things up. 
While I don't know if that's why we tend to struggle so much more late in the season, it reminded me of a great business lesson. 
Entrepreneurs often mistake their domain expertise for general expertise.  "I'm fantastic because I'm fantastic at all these different things." And the result is they overestimate their ability to be great at things outside their unique ability.  A similar issue is that many people believe they are deep thinkers, because they think deeply about what they think about.  However, they often don't realize how narrow their range of thinking is, and how many things fall outside their expertise, interest, or even consideration.
Less Is Often More.
Learning to offload tasks that you may not be as fantastic at as others is a great way to free up time to focus on not only the things that you're great at – but also bring you joy and energy. 
Hope that helps!