Everyone knows that Elon Musk was sued by Twitter and 'forced' to buy Twitter for $44B.  Since then, the now-private company has made a lot of confusing decisions. 
To start, Musk publicly announced that the company was hemorrhaging money.  To try and remedy this, he began by firing approximately half the employees.  Key executives were fired.  Later, many more executives left on their own.  After the massive exodus, Elon supposedly reached out to some former employees asking them to come back.  He also ended remote work for employees. 
In an attempt to increase the company's profitability, he announced Twitter Blue, a paid subscription service that would give you a checkmark, and push your content to the top of users' feeds.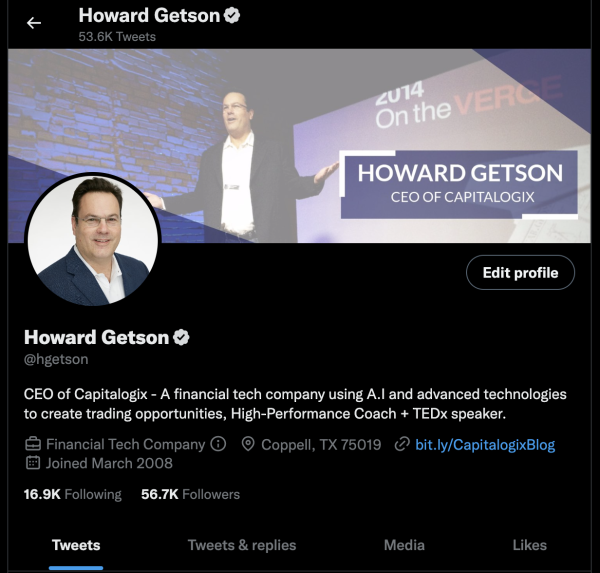 via twitter
Unfortunately, users were quick to abuse the new verification system by pretending to be public figures and even public companies.  As a result, there was real tangible damage to stock prices.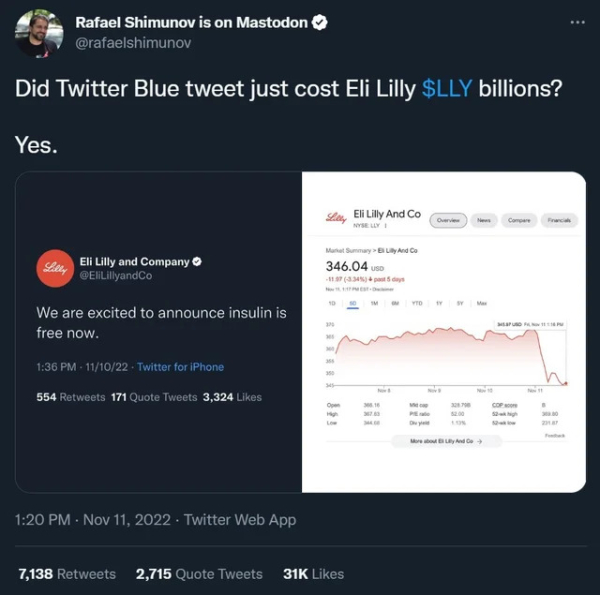 via Twitter
Eli Lilly's drop also brought down its competitors.  Other companies got hit, including Lockheed Martin. 
Do you think those are the most influential 8 dollars ever spent in history?
As a result of the turmoil, advertisers are leaving Twitter in droves, and Twitter has paused Twitter Blue in America – though it remains up in some different geographies. 
On the surface, it looks like Twitter is being run into the ground.  It seems like Musk is throwing a lot of darts at the board and seeing what sticks.  He said as much when he promised that Twitter would do many dumb things as part of his strategy to innovate and find smart things to do.
Are the foibles simply the cost of the innovation needed to revitalize the company ... or signs of trouble for Twitter's future?
Even though I'm prone to bet on Musk, I think it's too early to believe you can predict the outcome.
What do you think?