Right now, the US Dollar is outperforming other currencies - in part, because it's the Reserve Currency.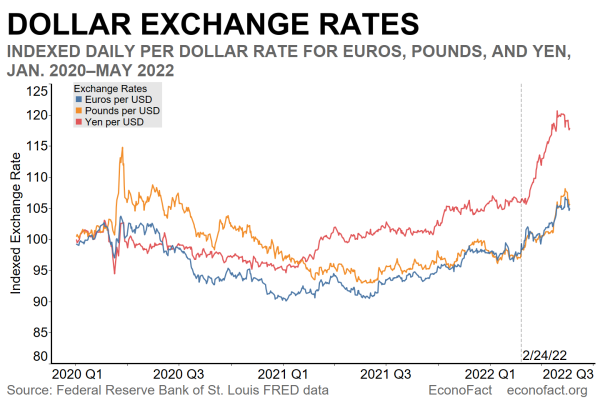 via Econofact
But, that's not necessarily a good thing.
One possible occurrence of this is called the Dollar Milkshake Theory.
It purports that the US dollar will suck up liquidity from the other currencies, creating a chain of events that will drive the US dollar even higher. Unfortunately, this increases the risk of debt defaults. Eventually, the dollar ends up drinking the liquidity from the entire world economy.
Think about it. If you're getting negative yields on your two-year bonds from other countries, after a certain point you would sell those investments and switch to US two-year treasury bonds. It's a slippery slope from there. 
If this is true, then it also has dangerous implications for crypto - which is already in peril after the FTX controversy. 
So, the question becomes, does the dollar's strength truly help us? What about the global economy? What do you think?