During Liz Truss's short reign as Prime Minister of England, the queen died, the pound's value dropped massively, and the conservative party (that she's a part of) has imploded on itself.
A head of lettuce in a blond wig outlived her term ... and caused significantly less damage.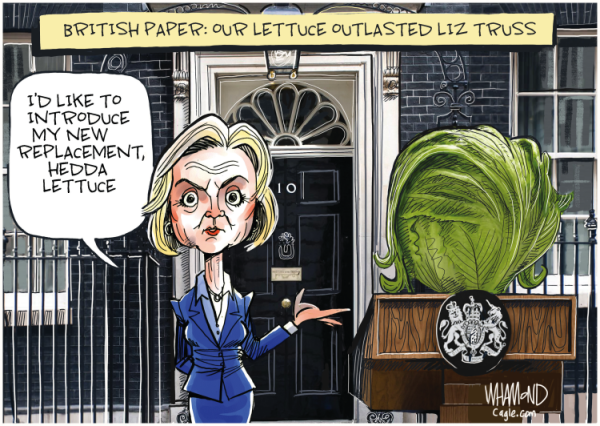 Here are some of the posts that caught my eye. Hope you find something interesting.