Neural networks creating images from text isn't new.  I wrote about it in 2019 when AI self-portraits were going viral. 
Mauro Martino via YouTube
Just like VR is getting a new lease on life, despite its age, AI-generated art is getting another 15-minutes of fame. 
This past week, a new model called Dall-E Mini went viral.  It creates images based on the text prompts you give it – and it's surprisingly good.  You even can give Dall-E absurd prompts, and it will do its best to hybridize them (for example, a kangaroo made of cheese). 
Unfortunately, like our current reality, Dall-E may not be able to produce cheap gas prices.  Nonetheless, it is fun to try.  Click the image to enter the concepts you want Dall-E to attempt to represent.
via Dall-E mini
While the images themselves aren't fantastic, the tool's goal is to understand and translate text into a coherent graphic response.  The capabilities of tools like this are growing exponentially (and reflect a massive improvement since I last talked about AI-generated images).
Part of the improvement is organic (better hardware, software, algorithmic evolution, etc.), while another part comes from stacking.  For example, Dall-E's use of GPT-3 has vastly increased its ability to process language. 
However, the algorithms still don't "understand" the meaning of the images the way we do ... they are guessing based on what they've "seen" before.  That means it's biased by the data it was fed and can easily get stumped.  The Dall-E website's "Bias and Limitations" section acknowledges that it was trained on unfiltered internet data, which means it has a known, but unintended, bias to be offensive or stereotypical against minority groups. 
It's not the first time, and it won't be the last, that an internet-trained AI will be offensive. 
Currently, most AI is essentially a brute force application of math masquerading as intelligence and computer science.  Fortunately, it provides a lot of value even in that regard. 
The uses continue to get more elegant and complex as time passes ... but we're still coding the elegance.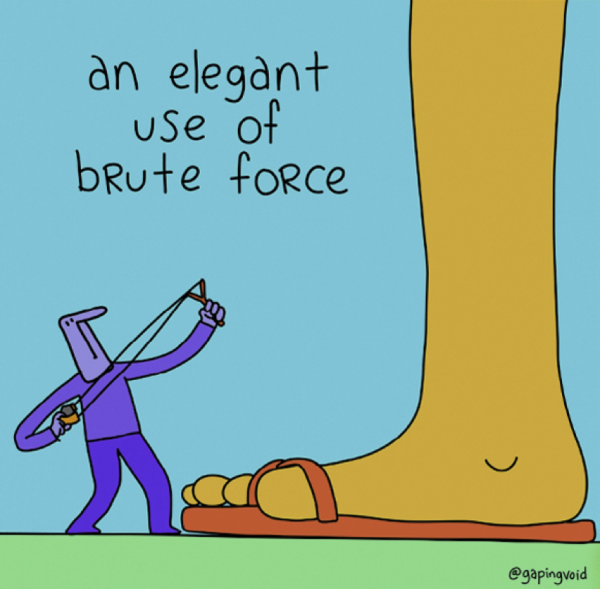 Onwards!