Intellectual Property is an important asset class in exponential industries.
Why?  Because I.P. is both a property right (that increases the owner's tangible and intangible value) and a form of protection.
They say good fences make good neighbors.  But you are also more willing to work to build an asset if you know that your right to use and profit from it is protected.
As a result of that thinking, Capitalogix has numerous patents - and we're developing a patent strategy that goes far into the future.  So, it's a topic that's front of mind for me.
Consequently, this visualization of which companies got the most patents last year caught my eye.  In 2021, the U.S. granted over 327,000 patents.  Here is who got them.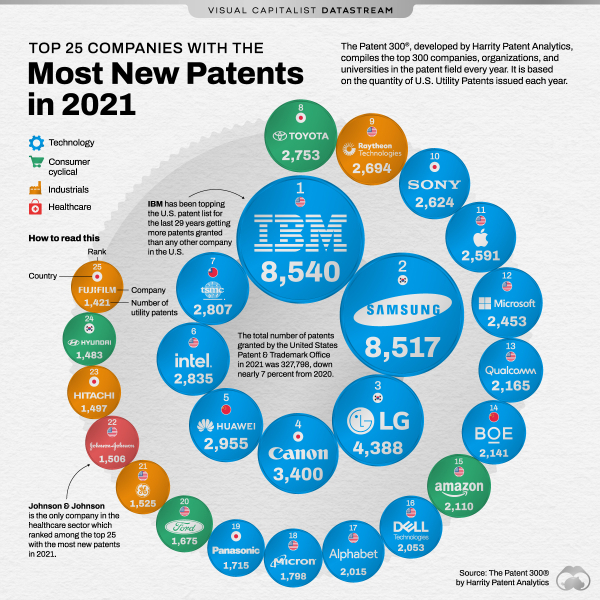 Raul Amoros via VisualCapitalist
While IBM isn't the public-facing industry leader they once were, they've been topping the list for most patents for the past three decades.  Their patents this past year cover everything from climate change to energies, high-performance computing, and A.I.. 
What ideas and processes do you have that are worth patenting?  And, what processes are worth not patenting - to keep from prying eyes?
Food for thought ... Onwards!