The holidays and the winter months tend to have a negative impact on collective mental health. 
Many jump to alcohol to make it through.
Which countries would you guess consume the most alcohol per capita?
Several people I asked quickly guessed Russia without even looking at the chart.
Well, here's the chart.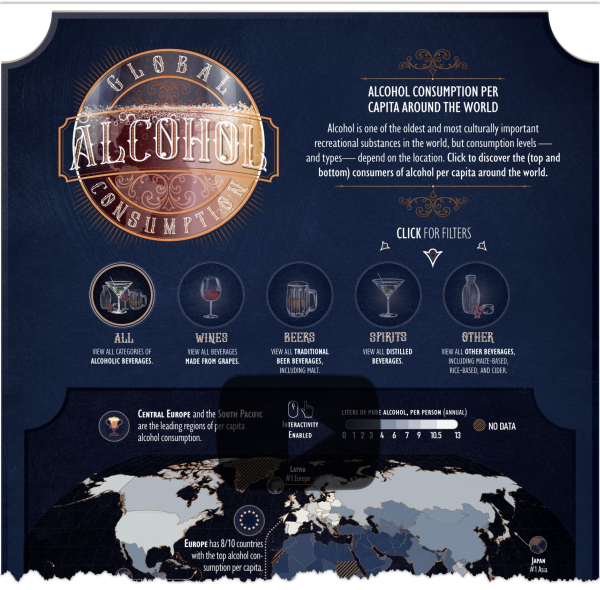 via visualcapitalist
Europe did top the list with 8 of the top 10 countries. However, Russia did not make the list.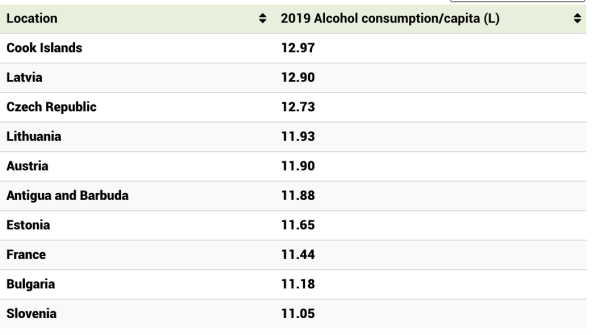 via visualcapitalist
The Cook Islands top the list with almost 3.5 gallons of alcohol annually per capita.