Last week, ESPN televised a blow-out of Ohio's Bishop Sycamore high school football program by Florida's IMG Academy. The score was 58-0.  But that has little to do with this story.
Why do you care, and why am I writing about this? Because the story is crazy – and Bishop Sycamore is now under investigation for fraud.
The supposed school in Colombus, Ohio, is not recognized by the state's athletic association … and the department of education doesn't list a school with that name. Despite that, they somehow scammed ESPN into scheduling the game.  
Here are some of the troubling data-points. 
The head coach of the team, Roy Johnson, has an active warrant out for his arrest
They falsely claimed they had multiple Division 1 college prospects
Several of the players are junior college dropouts in their 20s and 30s
The school's address is a residence
ESPN couldn't verify any of the players in their scouting databases. 
The director of Bishop Sycamore claims the school is not a scam, and his son is in the program.  On the other hand, the "school" currently doesn't even have a working website. 
It's impressive that in this era of information access, a school could defraud the nation, not once, but twice. 
I even heard that Cam Newton got picked up by Bishop Sycamore after getting dropped from the Patriots.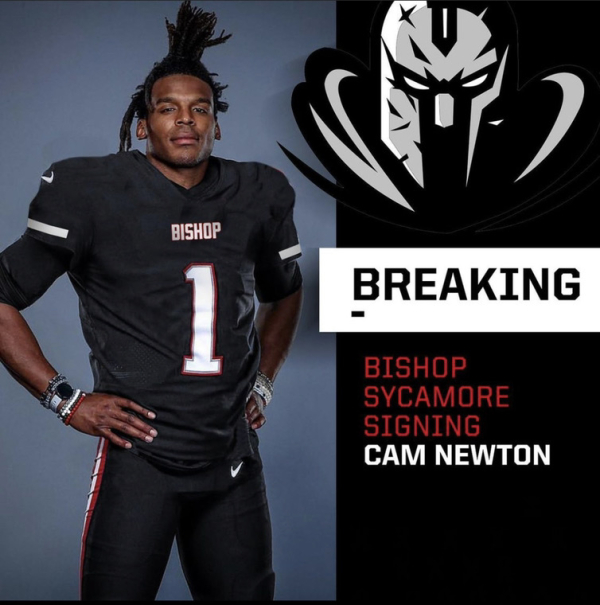 Not really … but this is an interesting story – and reflects how easy it is for "fake" things and get real coverage.