Each year I look forward to Camp Kotok, or as I like to call it Economists in Nature. It's basically 5 days of canoeing, fishing, and dining with economists, wealth managers, traders, investors and more. 
One of few chances for people from these backgrounds to come together and talk about the world, big trends, investing, economics, politics, and more ... in an open and safe forum. The event goes by the Chatham House Rule - which basically means you can share the information you receive, but not who said it.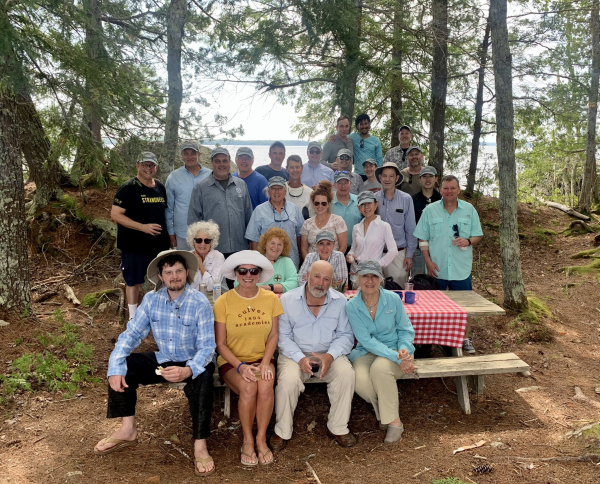 This year we talked about everything from China, digital currencies, the pandemic, and the state of markets. 
Interestingly, for all the takeaways I could focus on, the main takeaway was uncertainty. 
For all the intelligent and "in-the-know" people in the room, very few people had clear opinions of what was going to happen. There were too many variables at play, and while they posited a lot of potential paths, it feels like the general census was we're at a crossroads with many potential futures in front of us. 
Despite the general uncertainty in the room, it wasn't fear-laden. The general mood was optimistic, and for the most part, everyone sees paths toward economic success post-COVID.
With that said, when and what "post-COVID" means is another issue.
One of the other key discussions that came up often was the new generation of workers and their changing relationship with work. It's plain to see the rate of quitting is higher, that wages are rising, and it's getting hard to fill minimum wage jobs. It's hard to get employees back in an office space, and many are willing to take pay cuts or switch to other companies to stay at home. 
The long-term impact on our economy (and our culture) is yet to be seen.
We live in interesting times. 
As a bonus, here's an interview I shot at Camp Kotok in 2018 with Bob Eisenbeis,  Cumberland Advisors' Vice Chairman & Chief Monetary Economist.  Check it out.  
Cumberland Advisors via YouTube