Saw this infographic and thought it was interesting. 
It's a look at how much of the Earth each country covers ... and how much of the earth is covered by water.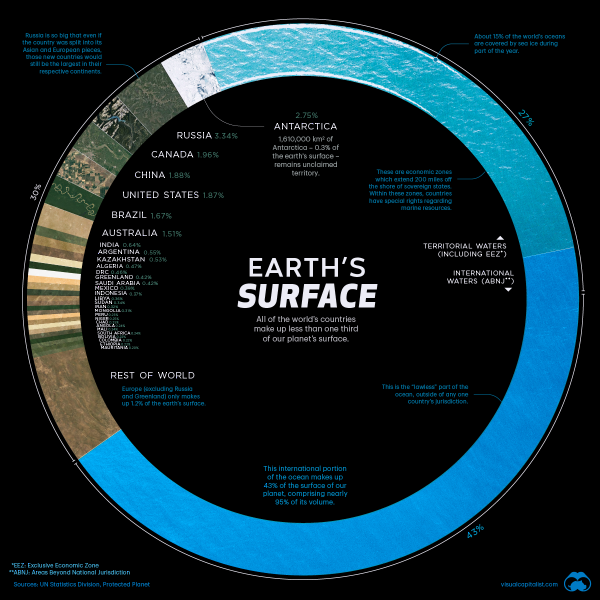 via visualcapitalist
You might have already known that only 30% of the Earth's surface is covered in land – but seeing how much of that land was in Antarctica was surprising.
Landmass does not equal population ... which is part of the reason I found it somewhat surprising how much land a less densely populated country, like Russia, has. 
Also worth a read is this article on how the Mercator Projection skews the size of landmasses.