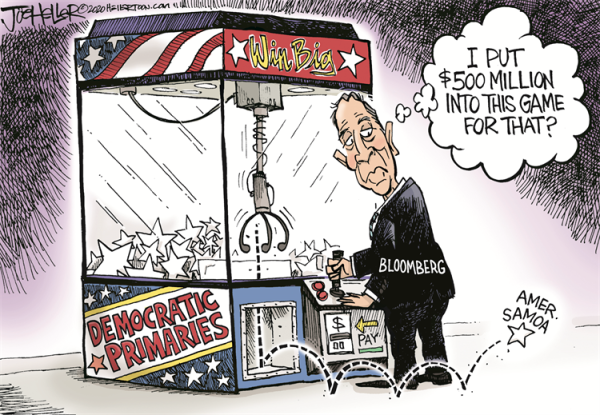 Perhaps funnier than spending $500M to only win American Samoa is this tweet with amazing math skills.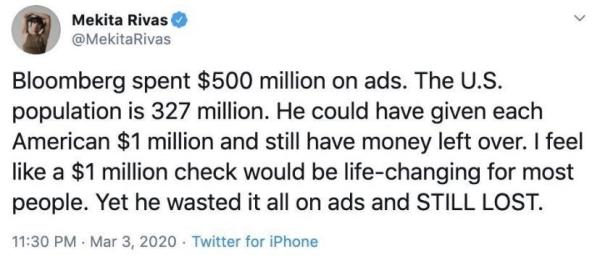 She made her profile private after this mess, so I can't link it, but it also ended up on MSNBC - and not because they realized the math was bad. 
Pretty funny. 
Here are some of the posts that caught my eye recently. Hope you find something interesting.