Last year, I wrote about how the top 16 exchanges each have a market capitalization above $1 trillion.
That's a staggering amount of money being traded; but, how much of is it traded well?
82% of funds trailed their respective benchmarks over 15 years, and Indexes consistently beat stock pickers. 
With the NYSE and NASDAQ being the two biggest stock exchanges, looking at them can provide a lot of insight. The NYSE has 2058 companies, and the NASDAQ has 2588.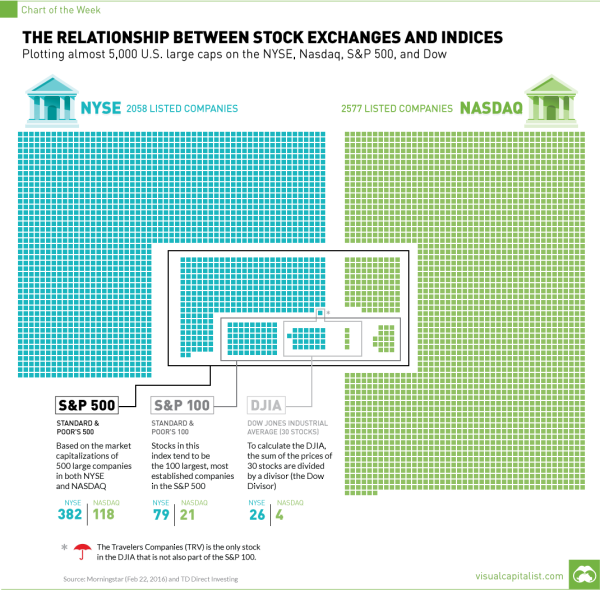 via VisualCapitalist
With active managers' struggle to beat the market, many investors have moved to index-tracking funds (as of last year, investors withdrew $1.2 trillion from actively managed U.S. funds since 2007, according to Morningstar). 
My prediction, active management becomes a lot easier with AI and machine learning. You'll be hearing more about that from us soon.