Grammar isn't everyone's cup of tea ... but it's something I spend a lot of time thinking about. 
Should I use an ellipsis here or a dash? Is this an unnecessary parenthetical?
Because of that,  the serial comma (commonly known as the Oxford comma) is surprisingly important to me. 
If you don't know what an Oxford comma is, it is the comma before the word "and" at the end of a list. 
I love it (and use it). I think it adds clarity in most situations, and while some lists make sense without it, it is helpful if not necessary in many lists.
Like below: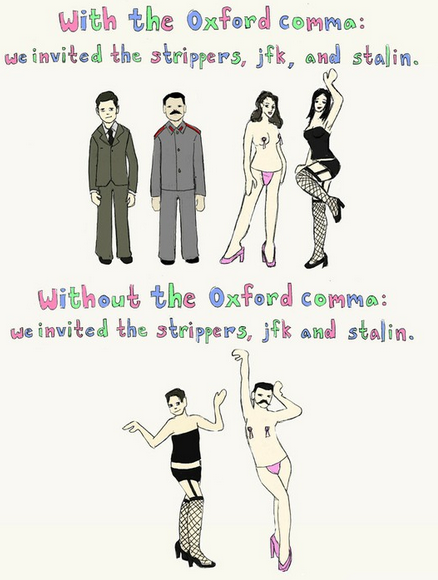 Who wants that?
Use the Oxford Comma ...  Save yourselves the imagery. 
If you need a guide of when to use it, Check out this infographic ... Click it to see the whole thing.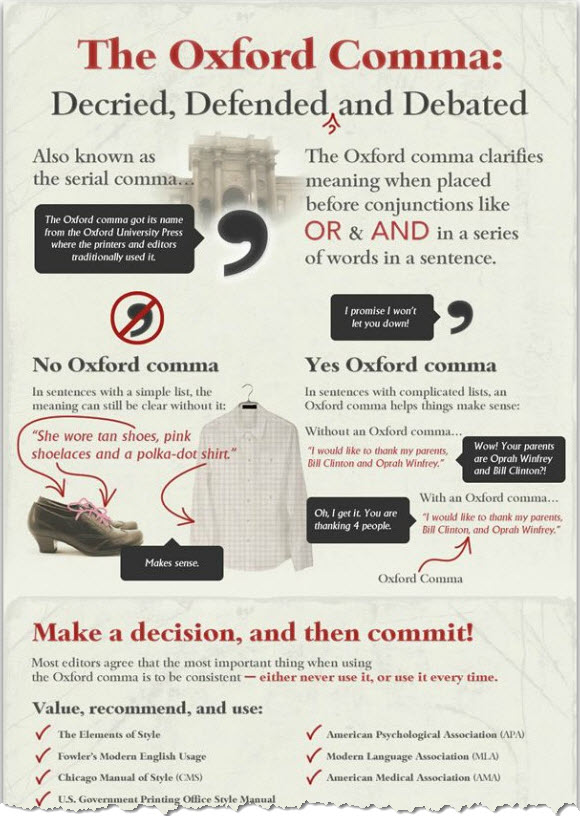 via PRDaily