The US grounded the Boeing 737 Max after similarities between two crashes. It's good they did, safety first, but it definitely caused some headaches coming back from Saskatchewan.  There's an interesting thought experiment here to understand the complexities that the airlines had to solve.
Imagine a 737 holds 200 people and does 4 or 5 flights a day. American has 24 737s in its fleet. That means each day ~24,000 people are displaced on American Airlines alone. They're replacing those planes with smaller regional jets – meaning more flights, more small airports, and more delays. The logistical/supply chain dynamics are a nightmare.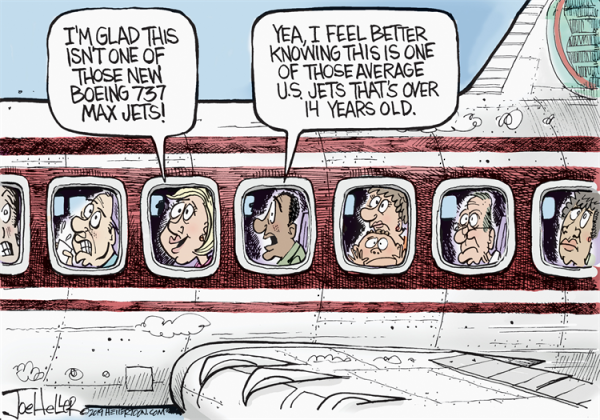 Here are some of the posts that caught my eye recently. Hope you find something interesting.