Most citizens don't have big savings account to buffer them against an unexpected expense or loss of income.
The Government Shutdown is one of the curveballs most workers haven't planned for adequately.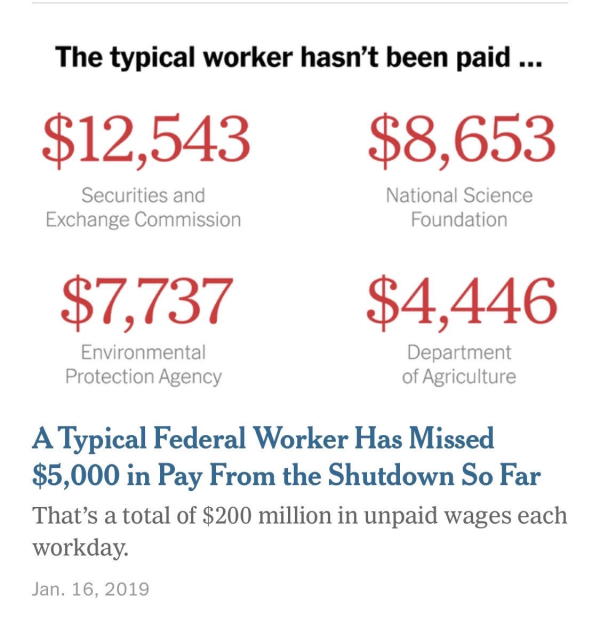 Actions have consequences.
Here are some of the posts that caught my eye recently. Hope you find something interesting.