I recently attended a cybersecurity roundtable with Congressman Pete Sessions.
The message was disturbing ... But, you already knew that; didn't you?
First, check out this interactive attack map.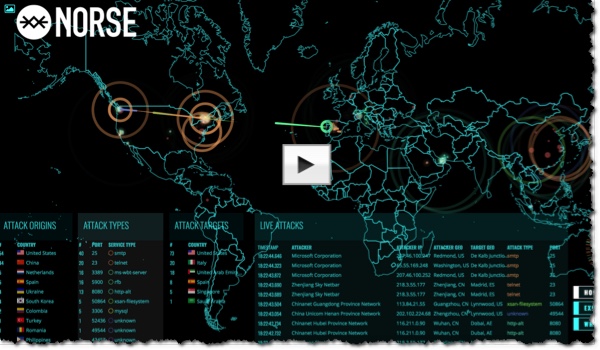 It's scary ... it shows the attacks happening now, their types, and their targets ... in real time.
Perhaps scarier, however, was the discussion on privacy.  One of the messages was not to be so worried about privacy ... You don't have any.  
Your data is already out there;  what you need to worry about is whether someone intends to use it. 
The question isn't whether your data has been compromised, it's whether you've been targeted. 
Just a warning.