To put some perspective on this explosion of content and web traffic here are the facts on the growth of content and the internet.
Compared to 2008 here is what's happened with social networks:
The number of people online has more than doubled from 1.4 billion to over 3 billion
Facebook has gone from 80 million users to more than 1.4 billion
Twitter had 2 million accounts and now it is 300 million and counting.
The number of smartphones was 250 million in 2008 and today there are more than 2 billion. That is an 800% increase!
Today this is what happens every minute on the web.
4 million search queries on Google
Facebook users share 2.46 million pieces of content
Email users send 204 million messages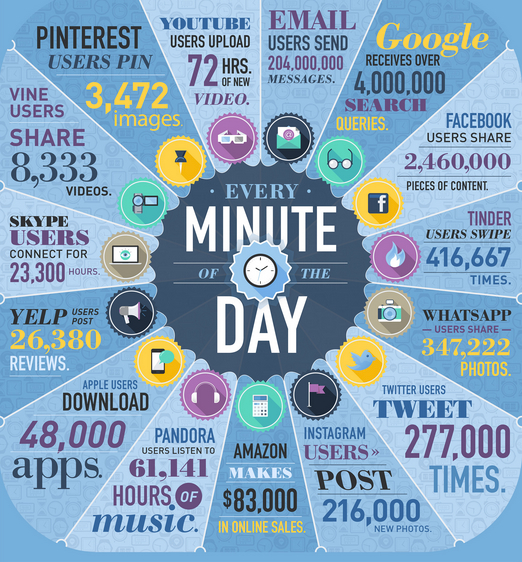 Source: Aci.info via Jeff Bullas.
And this is just the beginning.